As contemporary business methods continue to gain traction, it's foreseeable that all organizations will transition their operations to online platforms, further emphasizing the importance of a well-designed IT infrastructure.
As a matter of fact, 89% of companies worldwide have accepted the digital-first strategy and are actively making changes to their workflow to focus more on operating digitally.
Given how vital digitalization is, let's explore how businesses can create a solid infrastructure with simple steps.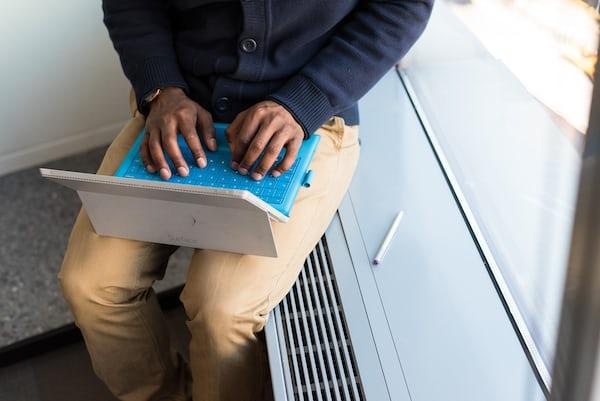 Assess Your Needs
Before delving into the technical details, it's imperative to grasp your organization's unique requirements. This phase entails an in-depth examination of several elements.
Initially, it's necessary to identify the total count of users who will utilize the system. This encompasses not just staff members but also customers and other interested parties. Understanding the user base helps in sizing the infrastructure appropriately.
Next, identify the specific applications and software that your organization will need. This could include CRM systems, email servers, collaboration tools, and more. Knowing the software requirements ensures that the infrastructure can support all necessary applications.
Data storage is another critical consideration. Analyze the amount of data that will be stored and processed, taking into account both current and future needs. This includes considerations for backups and archives, ensuring that data is stored and protected.
Security is paramount in any IT infrastructure. Assess the level of security needed to protect sensitive information. This includes implementing measures such as encryption, access controls, and compliance with regulations like GDPR or HIPAA. A robust security framework protects against potential breaches and maintains the integrity of the system.
Budget is often a constraining factor in building an IT infrastructure. And, of course, outline your budget for the IT infrastructure, considering both initial setup costs and ongoing maintenance. Balancing the budget with the requirements ensures that the infrastructure is not only robust but also financially sustainable.
Define Your Аrchitecture
When defining the architecture for your IT infrastructure, several options present themselves, each with unique benefits and considerations.
On-premises infrastructure, where all hardware and software are hosted within your physical location, offers complete control but requires a significant investment in hardware, maintenance, and security. Scaling up in this environment can be more challenging, as it often involves physical hardware upgrades.
Another option is colocation, which involves renting space in a data center to house your physical servers and other hardware. This approach provides the benefits of on-premises control with the added advantage of data center infrastructure, including cooling, power, and security.
It can be a cost-effective solution for organizations that need physical control over their hardware but want to manage only some aspects of a data center. If you're considering this option, proximity is crucial; for instance, if you are from Michigan, working with Michigan colocation services will allow you to enjoy a fast, reliable, and effective IT infrastructure.
Cloud infrastructure is another choice, hosting your infrastructure on remote servers managed by a third-party provider. While this offers scalability and flexibility, it might raise concerns about data sovereignty, ongoing costs, and control over your data and applications.
Finally, hybrid infrastructure combines on-premises and cloud solutions, offering control over critical systems while leveraging the cloud for scalability and cost efficiency. This blend allows organizations to tailor their infrastructure to their needs, balancing control, scalability, and cost.
When defining your architecture, several considerations come into play:
Compatibility: Ensure the chosen architecture is compatible with your existing systems and applications.
Reliability: Evaluate the reliability of the architecture, including uptime guarantees and redundancy measures.
Compliance: Ensure adherence to relevant regulations, such as GDPR or HIPAA, depending on where your data is stored and processed.
Cost-effectiveness: Analyze the total cost of ownership, including initial setup, ongoing maintenance, potential hidden costs, and future scaling costs.
By weighing the benefits and drawbacks of each architectural option and aligning them with the needs assessed in the first step, you can define an architecture that not only meets your current requirements but is also poised to support your organization's growth and evolution in the coming years.

Implement Network Design
The next step after selecting the appropriate hardware and software is to develop the network architecture that will become the core of your IT framework. This intricate task demands meticulous planning and precise execution to guarantee that every element functions in unison. The architecture must be tailored to the company's operational flow and facilitate effective links between various system segments, such as servers, user terminals, and external platforms. This involves the structuring of local area networks, extensive area networks, virtual private networks, and wireless interfaces.
Incorporating fail-safes into the architecture is essential to reduce interruptions in the event of a malfunction, and integrating security protocols like firewalls and coding is crucial to safeguard information as it moves through the network.
The actualization of the network architecture often requires teamwork with network specialists and other IT experts who possess the skills to align the hardware and software cohesively. Detailed recording of the network setup is vital, as this data will be indispensable for continuous upkeep and problem-solving.
By establishing a sturdy and safeguarded network architecture, companies create a dependable IT framework that fosters streamlined interaction and cooperation throughout the entire organization.
Conclusion
From assessing specific needs such as user base, applications, data storage, security, and budget to defining the architecture through options like on-premises, colocation, cloud, or hybrid, each step is vital in shaping the foundation of an organization's digital operations. Implementing the network design further solidifies this foundation, ensuring seamless connectivity and robust security.
The journey to creating an IT infrastructure is complex and multifaceted, but with careful planning, consideration of various factors, and collaboration with IT professionals, organizations can establish an infrastructure that not only meets their current demands but is also poised to support growth and evolution in the digital age.