Your desktop computer, laptop, and tablet — even your smartphone — are juicy targets to seasoned and newbie hackers alike. But what makes one individual or company a more attractive target than another? Are there any common threads that dictate how hackers pick their victims?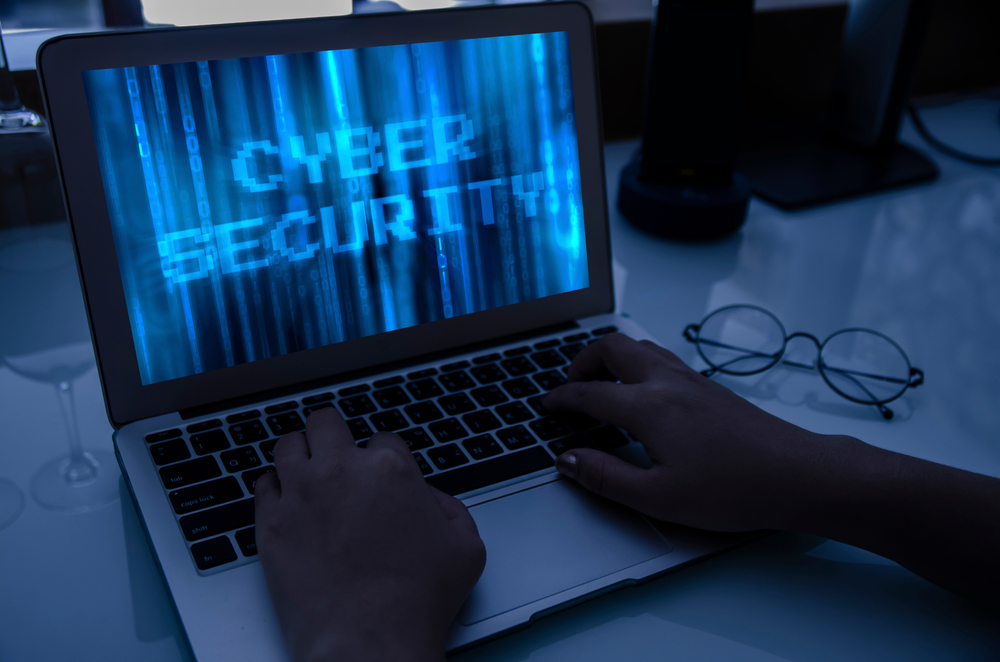 Suspect someone is trailing your digital path? To help tailor your defenses, check out this cheat sheet that provides a few effective ways to prevent hacking and which are a cinch to execute.
Three Ways to Prevent Hacking
1. Avoid Phishing Links and Attachments
In an effort to steal your passwords, account numbers, banking information, and Social Security number, scammers will use sophisticated phishing tactics via email or text messages to trick you into giving them your personal information. And while this outreach may seem legitimate, be mindful of any messages you receive that:
Ask you to confirm your identity
Claim there's a problem with your account
Offer a coupon for something free
Request that you click a link to make a payment
Hackers can also use means to infect your device with malware. But even worse, once you click on and open any suspect-looking links, it's nearly impossible to correct the damage. To that end, use common sense, and if something doesn't feel right, trust your intuition and don't click on links in emails or text messages that look bogus.
It's also advantageous to install a web application firewall (WAF) to monitor your online activity. If something looks amiss, a WAF solution will notify you of any malicious links or attachments. With website firewalls, you can block any suspicious links in real-time before they compromise or infect your operating system.
2. Enable Two-Factor Authentication
More often than not, using complex passwords to log in to various website portals will safeguard your information and protect your identity. Still, with cybersecurity threats increasing year after year, there's no guarantee that, at some point in time, hackers won't be able to access your personal information.
Fortunately, it's easy for individuals and businesses alike to add an extra level of protection when logging into secure web portals in the form of two-factor authentication. Rather than simply inputting a password and immediately gaining access, with 2FA, users must also provide another piece of information to confirm their identity, including:
PIN or an answer to a "secret question"
Text message or email verification
Iris scan or fingerprint
Thus, even if hackers find and input your password, the chances of them having your second-factor information are highly unlikely. Put another way, if consumers set up 2FA correctly, websites can be more confident of a user's identity and allow access to the account.
3. Update Your Software to the Latest Versions
No matter what you're doing online, it's easy to ignore those somewhat annoying software update messages and click "cancel" instead of "install", thinking you'll get to it later. This is especially true since these updates can take several minutes of your time.
But in addition to boosting performance, these software updates also patch security holes and protect your data. Indeed, outdated and obsolete software is vulnerable to hackers and cybercriminals, who can easily, over time, work to exploit holes in these programs and compromise your operating system.
Thus, to protect your desktop computer, laptop, or tablet, make sure to schedule automatic downloads to ensure it's operating with the latest and greatest software. If you operate a website, upgrade your web application firewall solutions. Your host company should be able to provide all the security suites you need to prevent hacking.
Parting Thoughts
While keeping your devices secure takes time and energy, doing so is ultimately worth it in the short and long term to safeguard your information and prevent your identity from being stolen. Indeed, hackers are constantly devising new means to prey on vulnerable operating systems. Luckily for you, employing these and other tips can help stop hackers in their tracks.