I've written a quite a number of posts on hiding or limiting Facebook timeline recently because I personally don't like it. There are certain things you might wish remain in the past where they belong but anyone can just go to your profile now and see what you've been doing on facebook since. Not that I have anything to hide, I just don't like it and I'm assuming you feel the same way, else, you won't be reading this post. It's not a wise idea leaving so much information about yourself on a public websites like facebook. Any stranger or identity thief can  simply scroll down through your timeline to get a clear picture of who you are (thumbs down to facebook on this one).
If you happen to use an Android phone, cleaning up your timeline can be a lot easier than the Firefox addon I mentioned earlier that also hides old posts on your timeline.
Exfoliate is a cool android application made for facebook users. With just a couple of steps, you can set Exfoliate to remove all old wall posts, status updates, comments and photos from your profile including photos, status updates, wall posts and comments, leaving your timeline clean. However, you should note that this Android application actually deletes these stuffs and you can't recover them once you set it in motion.
How To Use Exfoliate To Delete Old Posts On Facebook Timeline
– Download the app from Android market
– Log in to facebook through the application, mark all the check boxes.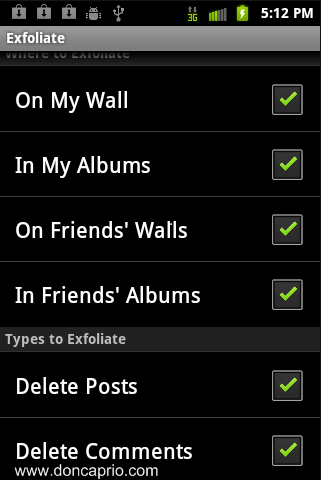 – You also need to set the age of items to be deleted.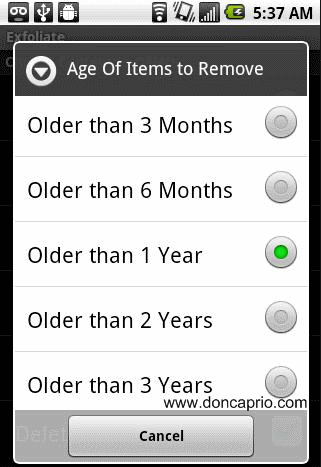 Exfoliate takes a pretty long time to remove all those old facebook posts so it's advisable to run the application in background and probably do it overnight. It works great with Wi-Fi and you need such a stable internet connection to get this done smoothly.
If you consider this post useful, kindly share on facebook.