With almost 50 million users, Pinterest has quickly become one of the top social media sites, trailing behind only Facebook and Twitter in the total number of users and daily visits.
Users love the site for its inspirational, eye-candy qualities, and businesses are starting to learn how to harness the power of Pinterest to grow their brands — but there is another group that is also figuring out ways to tap into Pinterest for far less admirable reasons. Spam, phishing scams and malware are a growing problem on the site. Not only are cybercriminals posting images containing links to malware or spam sites, but they are also hacking into user accounts and using the unsuspecting victims' boards as a means to spread their scams.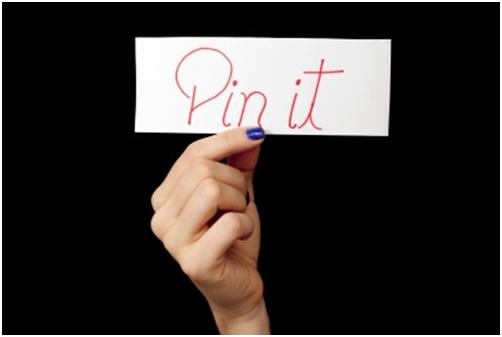 Spotting Pinterest Scams
Unlike scams on other social media sites, which are usually easier to spot because they require you to install an application or provide personal information, Pinterest scams often look innocuous because they blend in with the rest of the images on the screen. But hidden behind that picture of delectable-looking cookies could be malware that will wreak havoc on your computer — and possibly worse.
Must Read: Easy Ways to Use Pinterest for SEO
However, when you're perusing Pinterest for ideas about what to make for supper or how to decorate for Halloween, there are some red flags to look out for that might indicate that a "pin" isn't as innocent as it seems.
"Too Good to Be True" Offers
The old adage applies here too: if it seems too good to be true, it probably is. Large companies like Target and Disney don't just hand out free gift cards and trips simply for repinning. Some companies do sponsor giveaways on Pinterest, but there's generally more involved than simply repinning. When in doubt, go to the source first to determine whether the offer is legitimate.
Must Read: Using Social Bookmarking for Blog Traffic
Strange Links
Before you click on pin, check the link. Does it go where it claims to go? Does the link even make sense? If it looks suspicious, use caution. Many times, spammers and scammers will use the image from another popular pin to entice others to click on their malicious links. When in doubt, look for the original source of the image (do a Google search for the pin title) and create a new pin.
Incorrectly Categorized Pins
A pin that's added to the wrong category isn't automatically spam; we've all accidentally added a recipe to our home board at one time or another. However, sometimes, pins are obviously put in the wrong spot. If you are looking at boards for art or fashion, and the same weight-loss pin keeps showing up, it's most likely a scam.
Must Read: 4 Powerful Social Media Tools Used For Branding
Suspicious Boards
You get a new follower, but then you click on their profile and all you see is the same or similar pins, for a particular offer posted on every board. Most likely, that person is a scammer. Legitimate businesses don't only pin their own content — they pin related information in addition to their own information. For example, a university might create one pin to promote their cybersecurity bachelor's degree online program, directing users to "Try thisweb-site" for more information, and include it on a board with other information about that field. They won't pin the same pin to every board they maintain, over and over again. If that happens, the original pinner was likely hacked or otherwise compromised.
What to Do
The best thing to do if you spot a Pinterest scam is to report it to Pinterest. The site has a strict policy barring spam, and is committing to keeping the site free of malware and scammers. If you find a questionable pin, click on the flag icon on the lower right corner of the image, and report the pin using the dropdown menu.
Must Read: 15 Reasons Your Facebook Account May be Suspended
You can also block suspected spammers from appearing on your feed entirely. Click on the pinner's name to bring up their profile, and then click on the flag icon. You then have the option to flag or block that user. And of course, maintaining up-to-date virus protection is vital to preventing any type of virus infection. You also want to be sure that you have a strong password for your account, and if you suspect that your account has been compromised, change your password immediately.
Must Read: How To Secure Your (Facebook, Yahoo, Gmail) Passwords From Getting Hacked
Pinterest's founders note that they are aware of the growing spam problem on the site, and they are committed to keeping it free of scams, spam and malware. However, as a user it's up to you to protect yourself from the cybercriminals and be vigilant in spotting potentially troublesome pins.