People buy laptops for different needs and for this, what one person is looking for may be what another person hates. A student's laptop may not really be what a business man is looking for and at the same time, a hardcore gamer is definitely looking for something very different. For instance, a gamer considers the graphic card to be the most important feature to look out for while a business person doesn't really care about this.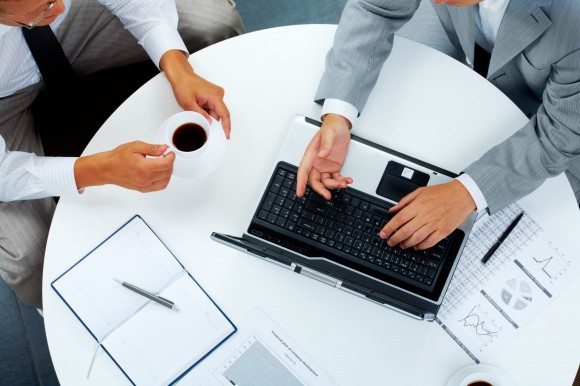 Before you head to a laptop sale store and get a laptop for your business, there are a few things to consider in order to get something that won't regret buying:
1. Size matters
When buying a business laptop, chances are that you're gonna be carrying it around a whole lot and for this alone, you should consider getting something light. I'm not saying an ultra-portable netbook is what to go for, what you need is a moderately sized laptop, perhaps a 14-inch laptop.
2. Graphic card isn't important
When you're buying a business laptop, the latest nVidia graphic card shouldn't be your priority as there are more important things to consider. Since you're not a gamer or graphic designer, an integrated Intel graphic card is enough for you.
3. You need speed, lots of it
How would you feel when your notebook freezes while making an important presentation? There are times when you really need to get things do very fast and when your computer is damn slow, it can be pretty frustrating. A business laptop needs at least 4GB RAM. You should also consider the processor: While it's believed core i7 drains battery faster than i3 and i5 (which I don't really know if it's true), you should still consider a powerful processor, maybe a core i5.
Also read: 5 Best Antivirus Software For Windows 8 In Year 2013
4. You need lots of storage
You already know you need quite a lot of storage space to handle you stuffs. Depending on what you use your laptop for, a 500GB hard drive okay but if you're the type that carry heavy files around, you need at least 1TB storage. Power point slides, HD images, videos and other things eat lots of space and you definitely don't wanna run out of memory and be foreced to delete things you shouldn't have to delete to free up space.
5. Don't sacrifice battery life
With all the points listed above, it's also very important to consider the battery life. You may not be connected to AC power supply all the time and your battery should be able to see you through a substantial hours of work.
Also read: 5 Simple Steps to Secure your Personal Computer
6. Available ports
Also, this depends on what sort of business you do and what you're gonna do with your laptop. Most laptops these days come with VGA and HDMI ports but then, what about SDHC/MMC, eSATA or USB 3.0 port? Are you going to need those?
7. Durability
Your business means a lot to you and you don't want the most important tool holding your business together to crash all of a sudden. You should buy a real machine, not a toy. You shouldn't sacrifice features for durability, it's not worth it. A crashed computer can set back a business.