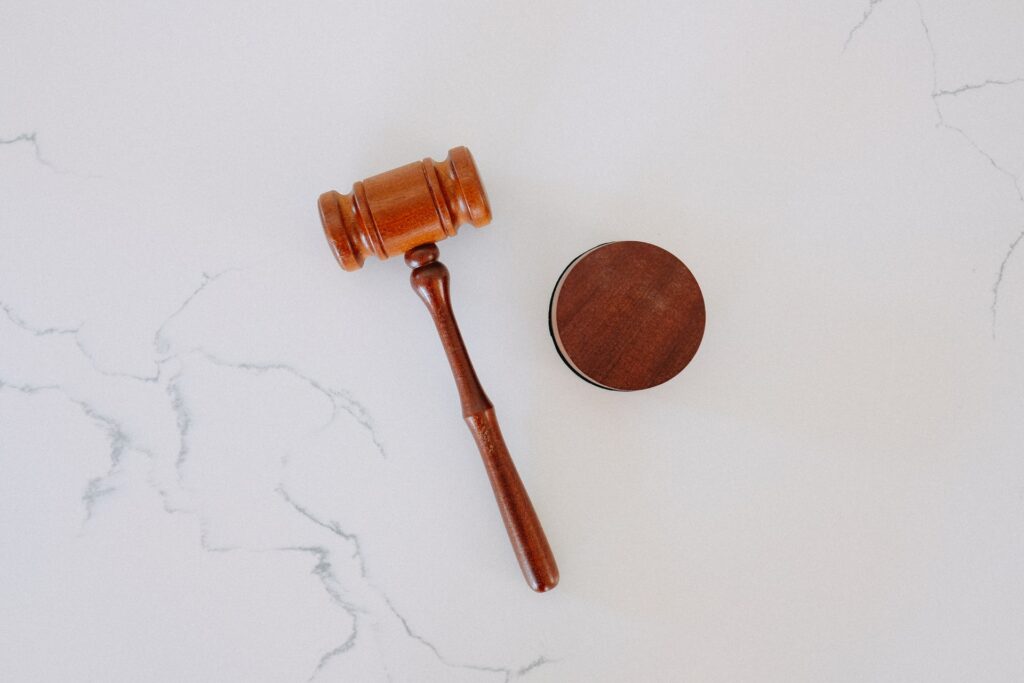 There has been a rising trend of ADA accessibility lawsuits over the past couple of years. E-commerce store owners have been complaining about getting letters from predatory law firms.
These organizations claim to represent people with disabilities. The letters state that their eCommerce stores or the software as a service that they are running is not ADA compliant.
Firms like Pacific Trial Attorneys seem to send many of these letters.
Why Are Website Owners Facing ADA Lawsuits?
Under the Obama administration, the DOJ said that all websites are places of public accommodation. That automatically makes them a subject of the Americans with Disabilities Act (ADA).
The Obama administration had also set a date for releasing guidelines regarding website accessibility. These rules would state what you'd have to do to make your website ADA compliant. When the Trump administration took over, they took this calendar item off and didn't put it back on.
It created a grey area for all parties concerned. There is a workaround for website ADA compliance. If you have been hit by an ADA lawsuit or you think you might be in the future, the first thing you need to do is assess your website standards. If you are unable to assess by yourself, online accessibility solutions can help you. Compliance with the WCAG standards is your best bet to be ADA compliant.
WCAG
The current WCAG standard is version 2.1, released in 2018. The 2.2 standard is still in its preview stage. To create a sufficient amount of defense against these lawsuits, you need to be at least compatible with the 2.0 standard.
That is a simpler place to start as well. And if charged, you can claim that you have started with attempts to make your website more accessible to people with disabilities.
There Are Certain Benchmarks to Judge WCAG Compliance
Perceivable: Users should be able to see the content and hear it.
Operable: Web technology should be designed in such a way that it can be used with a keyboard and voice commands.
Understandable: People should be presented with clear and simple language.
Robustness: Different assistive technologies should be compatible on the web.
Examples Of Disabilities That WCAG Could Help With:
People without arms use a mouth stick to type.
People with hearing loss watch videos with captions. Captions have other benefits since anyone can use them when they can't play the audio.
People with vision loss use screen readers to understand the content. Better layouts help with the general user experience. Higher contrasts help with outdoor use.
Easy Features To Implement
Text alternatives for images are read by screen readers. These are used by search engines for indexing as well.
Clear headings and labels for all website content to make it easy for accessibility technologies to navigate the website.
Terms of Use Agreement
Many small website owners fail to consider this factor. Always have the terms of use agreement drafted by a qualified attorney. An agreement like that will contain an ADA disclaimer. It will also have an alternate compliance route and an arbitration provision that can create several hurdles for the opposing party.
Arbitration
For example, the terms will state that arbitration can only happen in the state where your website is based. Furthermore, the laws of that state will apply to any individual trying to use your website.
It dissuades contingent fee lawyers from taking up a case against you. Lawyers don't want to travel to another state to fight a case. They will not be fighting on their home ground, and all the travel costs could go to waste if they lose the case.
ADA Policy
A robust ADA policy will go a long way towards safeguarding your eCommerce business. If you are ever sued, you can say that you have made other provisions for people with disabilities.
For instance, you could use a phone line for accepting orders. Phone ADA compliance is easy to implement. It would be reasonable for you to say that you have operators who can place orders for someone unable to use a computer. If a lawsuit is triggered, it will also give your attorney a factual argument point.
These are some ways to can protect yourself and your business from unnecessary legal hassles.