Rooting your Lenovo Tab A7-30 is easy and can be done in one click. You don't need a PC to get it done but like I normally say before any rooting procedure, you're doing it at your own risk and I won't be held responsible in case you eventually brick your device or lose your warranty.
By the way, this process should be safe and I don't see any problems arising from it unless you choose to upgrade the device or restore factoring settings without first unrooting it. It's never safe to update a rooted device or restore factory settings. You must unroot first. I guess you know that already.
Anyway, that's not the subject here. If you don't know what rooting means or why you need to do it, here's an article to help you understand it.
1. Download and install Kingroot.
2. Be sure your phone is connected  to the internet and launch the app. It'll try to verify your root status first.
3. After trying to verify your root status, click the "TRY TO ROOT" button.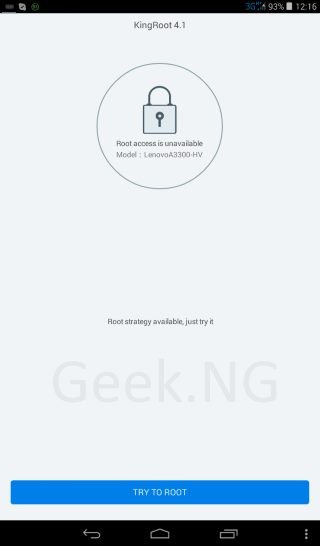 4. The rooting process should start and you should see something like this.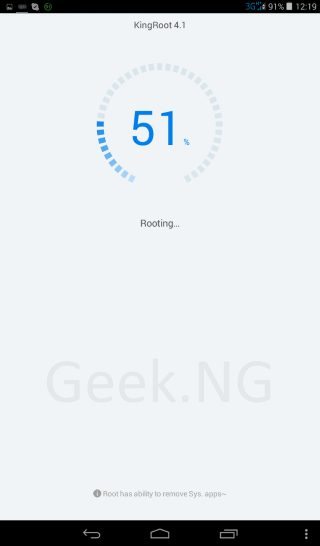 5. About a minute or two later, the whole process should be complete.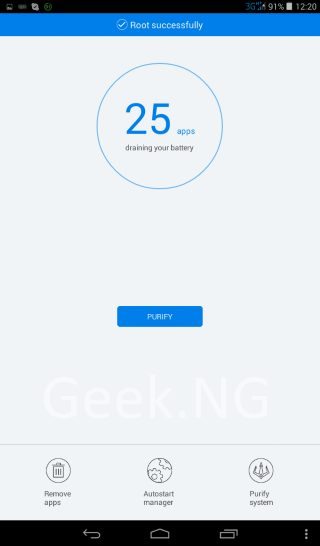 7. To verify if your phone is truly rooted, you can install root checker basic from Play Store or simple close the Kingroot app and re-launch. It should show you this.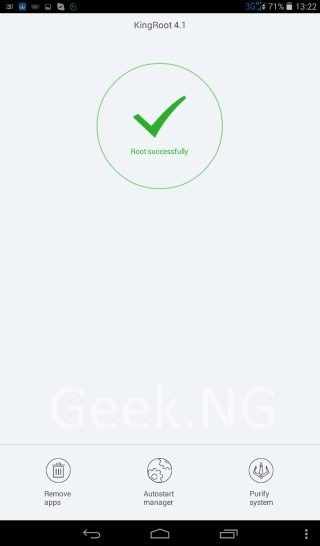 If you check your app drawer too, a new application call Kinguser should be installed.