When you receive a Microsoft Word document with images attached as a guest post, you may have to copy out the text and then add the images separately. I did search WordPress plugins directory maybe there would be a plugin that could actually publish to WordPress, keeping all images, styling and fonts intact but there was actually none. There's only a trick to do this and the images in the Microsoft Word document will be intact.  The steps are as follows:
– First enable remote remote publishing from your WordPress setttings. Go to Settings > Writing and enable the options as shown below and save. – Open the Word document (.doc or .docx file) and click the Office button > Publish > Blog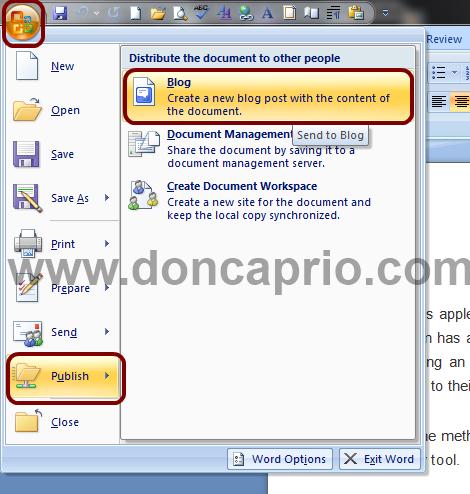 – The moment you hit the Publish button, you should be prompted to register a blog.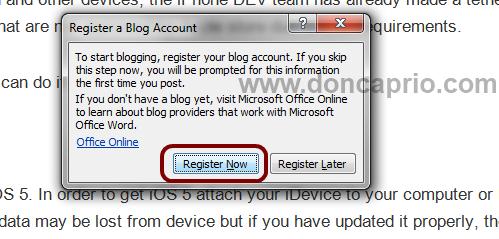 – Select your blog provider here. If you're using WordPress, just select Worpress and if you're  using Google hosted Blogger, select Blogger from the drop-down menu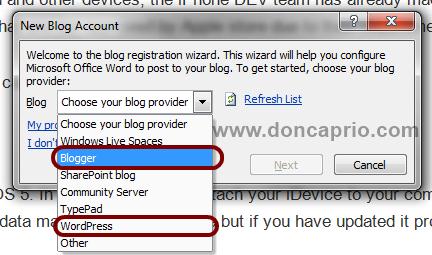 – If you select Blogger, you only need to key in your username and password but it's a bit different for WordPress: you need to fill the form as shown below: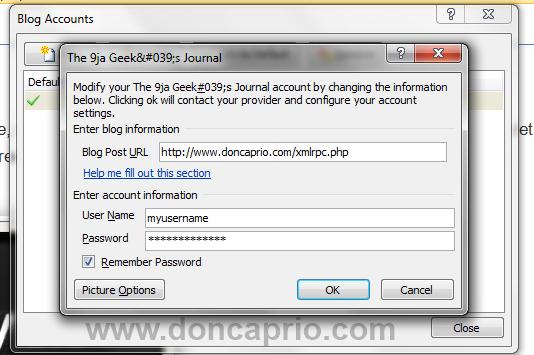 – With the correct details inserted, hit the OK button and you should be notified that your account registration was successful Now everything is set and the Word document is ready to go live on your blog with all styling and images kept intact. You may need to insert categories and Microsoft Word even allows you to do this.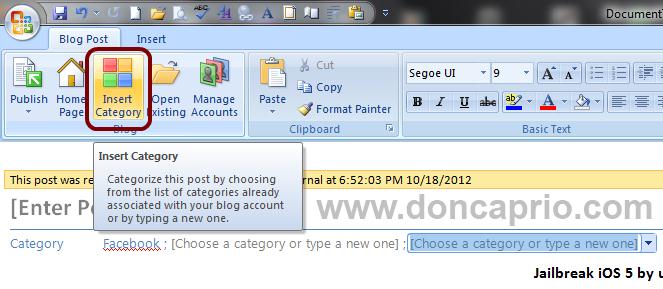 This definitely works and it's how I publish guest articles on this blog. So, next time you need to publish a .doc or .docx document to WordPress or Blogger, looking for a plugin is a waste of time as you can do it directly from Microsoft Office.
Publishing images to Blogger
I couldn't find a way to directly publish images to blogger except WordPress. If you're on Blogger though, there's a workaround.
– You need to create a free WordPress.com account. If you have one already, there's no need for this and you may skip this step.
– Now follow the guide up there and select WordPress instead of Blogger. If Blogger is already registered on your MS-Word, click on Manage Account and create a new account using the free WordPress blog details you created earlier.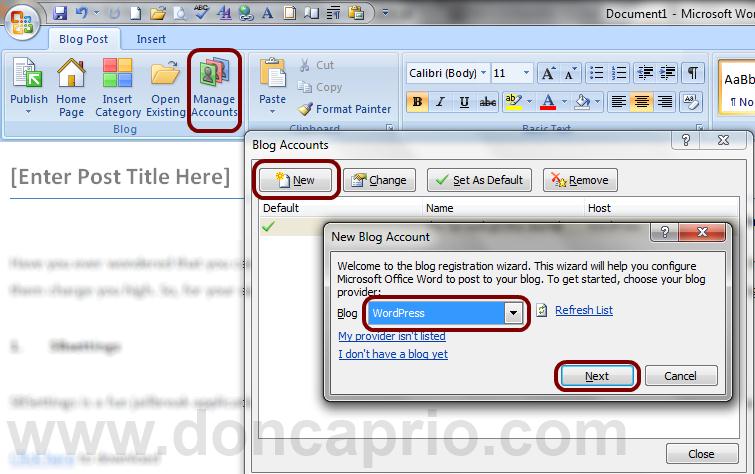 – Follow the guide up there for WordPress and you can publish the Word document to your free WordPress blog.
– Now log in to that WordPress dashboard and go to Posts. From here, you can edit the post and copy it to your Blogger post editor with the images and everything.
This is how I used to do it while on blogger before I started using self hosted WordPress: MS-Word > Free WordPress > Blogger. You can then delete the post on your WordPress account to avoid duplicate content on Google.