Managed colocation services have now become a viable option for any size of business, looking to improve the security of its data and keep its own business IT infrastructure running better, faster and with a consistently higher quality. A professional IT department (outsourced) is put in charge of managing your dedicated servers – meaning of course that you don't have to deflect extra time and monetary resources into setting up your own full time IT department.
The range of services you can expect to enjoy when you take advantage of managed collocation services depend on your existing infrastructure and your plans for future advancement. Your colocation experience could be as simple as someone coming into your office to set up your dedicated servers, all the way through to your effectively hiring a full scale IT support, maintenance and monitoring department for use as and when you need it.
Colocation services provide instant security boosts in two ways. First up, you get the benefit of a guaranteed professional, qualified to examine the existing architecture of your IT systems and make them work in a manner that is more secure – not to mention of course installing the appropriate antivirus software and firewalls. Second, you can migrate your data to a discrete server when you back up – so you can run your whole operation from a mirrored server hosted by your colocation provider in the event of a serious IT problem.
The host servers owned by a colocation provider are also able to extend the power and capabilities of your own servers in the event of unexpected surges in usage, site visitors or other power requirements. The stable running of your IT systems is crucial to the continued success of your business. Keeping the power flowing means keeping performance at a maintainable and predictable level.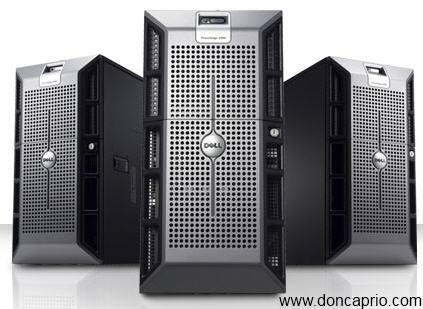 Constant monitoring is the best way to forestall any potentially large problem. Your own IT department, if it exists, might not have the time to do this – or you may prefer to trust a larger company with more accreditation. In either scenario, having 24 hour monitoring put into your colocation contract ensures that most potentially massive errors can be spotted way in advance, sectioned off and dealt with. For example: if you have a server that is starting to play up, monitoring software will find the problem, alert your colocation managers and give you the heads up in plenty of time to switch that server's operation over to its mirror, while you let your colocation partners arrange the purchase of replacement hardware for you.
Hardware purchasing or system building is just another reason to consider moving your IT services to an outsourced company. Not only does a colocation service have a massive knowledge base to build its recommendations for your hardware on – it is also in a unique position to get preferential supply and trade prices from major business IT hardware companies.
Overall the idea of colocation reflects the general feeling that the internet enables businesses of all sizes to react and respond to their own markets in the best way they know how, without having to wait to learn the technical expertise necessary to make their dreams a reality. Web businesses are a naturally bright example of this.
The average online company knows what it wants to do and how it wants to do it – but it has very little expert knowledge on how it can do it – or on how to deal with server issues when they arise. Managed Colocation takes all of the expert stuff out of your hands and gives it to a company that has developed that know how on your behalf – leaving you free to concentrate on developing your product and your business in line with your customer's expectations.
Web developers are also big clients for the colocation industry. With the possibility of bespoke software interfaces as well as professionally managed server space, web developers who don't want to spend half their time being network engineers are moving over to colocated services: getting rid of what is essentially important IT admin so they can concentrate on the creative stuff.