Website creation can sound extremely intimidating to those with no experience or programming knowledge. Even if you could teach yourself, there's no way to create a website with no money or resources. Right? Well, not quite. It's nearly impossible to create a website online for free if you want any kind of quality control. You'll have to spend a little money upfront, but it doesn't have to be as much as you think. All you have to do is follow these four simple steps.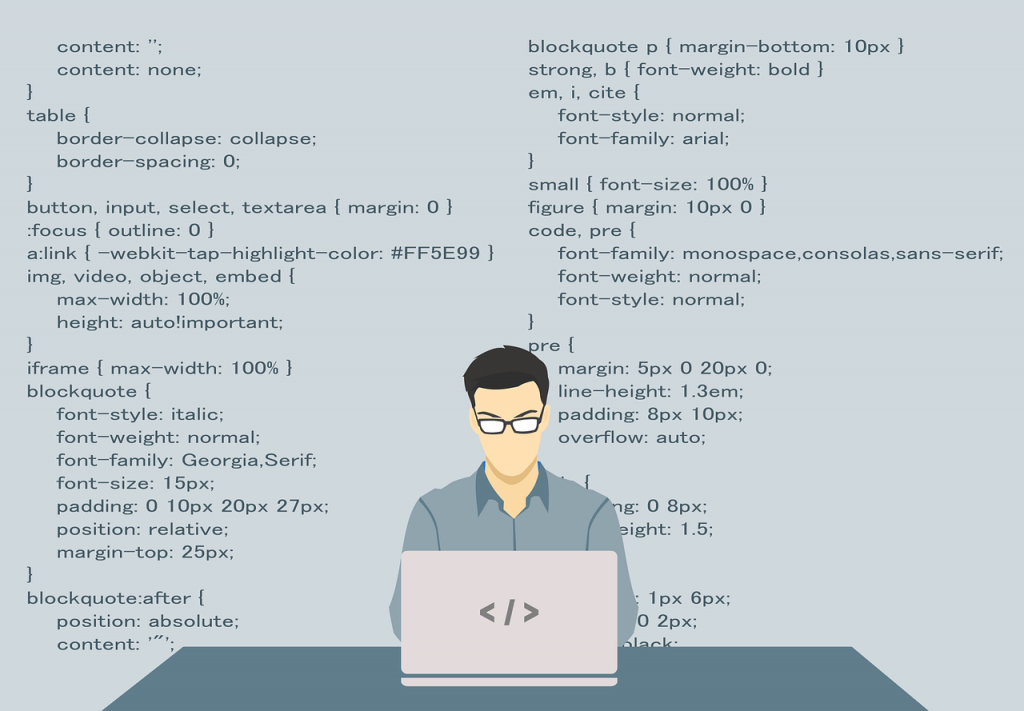 Research CMSs and Website Creation Platforms
In 2020, website creation has never been easier. You don't have to hire a programmer or even know anything at all about website design to build a beautiful, functional website from scratch without spending a dime. There are thousands of free programs and platforms out there that provide you with beginner-friendly tools to help build your website and get it online.
By far, the most popular option for first-time website managers is to build a WordPress site. WordPress is a CMS (content management system) that is completely free for users to download and install. Once you've installed WordPress, all of the website design tools you could ever want are yours to use for free. The same is true for many other CMS platforms, including Drupal, Joomla, and Blogger. Different platforms cater to different website needs, so it's worth it to do your research and decide which interface will best facilitate your needs.
If you're still not satisfied, there are even more CMS platforms out there that require a monthly payment. Though this might sound like a lot, CMS packages are often much cheaper than users realize. Extremely popular, professional-looking platforms like Wix, Squarespace, and Shopify can be purchased for between $30-$300 a month. Don't let the range intimidate you. The cheapest package still provides you with a number of design features, SEO optimization, and even marketing tools.
A brand-new website doesn't need a lot of bells and whistles. If you have a bit of start-up cash, purchasing a cheap plan with a reputable CMS will give you all the tools you need to grow your website. Once you've started bringing in more revenue, you can always consider an upgrade.
Research Web Hosts
To get your website online, you're going to need a web host. Purchasing a web hosting plan simply means purchasing the server space, resources, and security you need to keep your website live and online. Unfortunately, there's no such thing as free web hosting. However, there are plans out there for as low as $3 a month.
The cheapest plans are always shared hosting plans. This means that your website will have to share server space with other accounts. However, if you have a brand-new website, you probably don't need a ton of resources to keep it online. Reputable web hosts also guarantee your site's security, and many will allow you to bolster your account with additional security measures if you want to. Some web hosts work better with certain CMSs, so once you've chosen the right CMS, it's advisable to research which web hosting providers they recommend for their users.
Purchase a Domain Name
The domain name is your website's digital address. In order to register your website under a certain domain, you have to purchase it from a register. Nearly every single reputable web hosting provider out there will allow you to purchase a domain name directly through their platform, so this should be a very easy step. Most web hosts will prompt you to do this automatically during your account set-up. However, most hosting providers do charge an additional fee for the domain, so it's something you do have to factor into your start-up budget.
There are a few web hosting providers that offer a domain name for free, but these are far and few between. However, domains typically cost between $10-15 per year. If the name you've picked out costs more than that, change it slightly. There's no reason to spend more than $20 a year on a domain name if it's out of your budget.
Design your Website
Once you've purchased a hosting package and website domain, you can install your chosen CMS and get started building your website! A good CMS will provide you with all of the design tools and features you need to build your website. Many CMS platforms also have marketplaces where you can download additional plug-ins or modules to expand your site's functionality. Better still, many of these additional installations are completely free. A beautiful, professional, and fully functional website does not have to cost you a cent.
Most CMS platforms are designed to be beginner-friendly. If you need help, there are thousands of videos, blogs, and tutorials out there on the internet to point you in the right direction.