Contrary to what a lot of people believe, it does not take a computer genius to create a website in 2020 — all it takes is the proper software, a little bit of know-how and a good amount of free time on your hands in order to create a well-designed, usable website.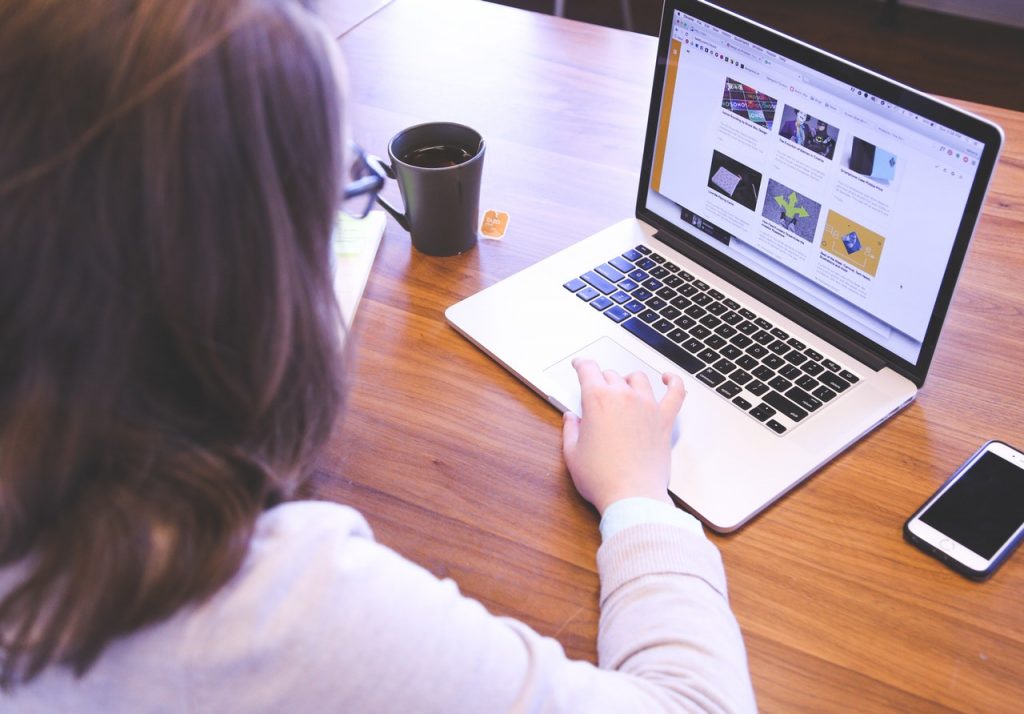 A web page is one of the most crucial things you need to establish a solid online presence. Even if your social media game is on point and you are gaining loads of followers over there, you still need a website to refer people to in case they want to use your services or dive deeper into your art.
There are a few things you need to consider before getting started, though. You need to decide on the design of your website, the software you are going to use to make it, as well as the general theme and the navigation around the menus. Secondly, you'll have to figure out where your site is going to be hosted.
Keep on reading for a brief introduction to the various ways you can create a new website all by yourself. If you find yourself in need of a more detailed guide regarding web design, head on over to the Web Monkey Online, where you will find plenty of those.
Software
Assuming that you're not a programmer who is well versed in HTML and able to whip up a web page from scratch, you will probably need to use a website building software, which will take care of all the technical aspects, leaving you with choosing the style and rearranging the structure of your new site.
There are plenty of such programs out there. You should focus on one of the three most popular ones, as they offer you the best value for your money (sometimes even for free).
Squarespace
With a very intuitive user interface, Squarespace is one of the better choices when you're trying to create a page showcasing your freelance portfolio or advertise your services. It comes with a wide range of pre-built templates and allows you to drag things around in order to fully make it your own.
This service is particularly useful for freelancers or online vendors, but if you're trying to create a blog or get into publishing longer-form text pieces, you might want to consider another option.
Wix
This one functions more or less in the same way as Squarespace, with major differences in the look and feel of the program, as well as the pre-built templates. It can be used to create great portfolio websites as well as quite solid blogging spaces or news aggregation sites.
Regardless of the ultimate purpose of your website, both Wix and Squarespace are very handy tools to get your project up and running quickly. If you don't care much for extreme customization and don't mind spending a couple of bucks on a streamlined, stress-free process.
WordPress
Behold the king of content management systems and website creation tools. Not only is WordPress the most customizable website building software (over 50,000 plugins!), it is also completely free of charge!
Granted, you will have to spend a lot more time on designing the layout of your page and polishing all of the details, but it is definitely worth it. The learning curve is not too steep, even for complete beginners — you will surely get a hang of it quickly enough.
WordPress should be your go-to software if you have the time to personally overlook the process of creating, managing and updating your web page — it will save you a lot of money in the long term, which you will be able to invest in other things related to running a proper website.
Domain
Even if you choose to work with WordPress to get your site up and running, you will still need to find and purchase a domain to host your web page. There is no way to get around that — if you want a professional website with a brief name referring to your products or services, you'll have to spend some dough on a domain.
Otherwise, you'll get stuck with a random, generic address, like "website123.wordpress/wix.com". That does not bode well for the future of your online presence or the search engine results.
Thankfully, it is not too hard to find affordable domain names. In fact, you can do it almost instantaneously with the help of Google — Google Domains is a tool created by the American industry titan to help you find the most fitting, available domain for your site.
The basic domains are not too expensive and you'll easily be able to afford it if you are out of a Squarespace/Wix subscription and go with WordPress instead. The price range is usually from $12-20 a year, which you'll easily cover with advertisement revenue if your website really kicks off.