One of the biggest problems with newer MacBooks is the lack of enough storage. Lots of users have to deal with just 128GB of SSD storage because a bigger storage on a newer MacBook model comes with a huge price tag. SSD storages are quite different from the cheaper HDD storages we've used for years. While SSD boosts speed and performance, they also come at a high price tag.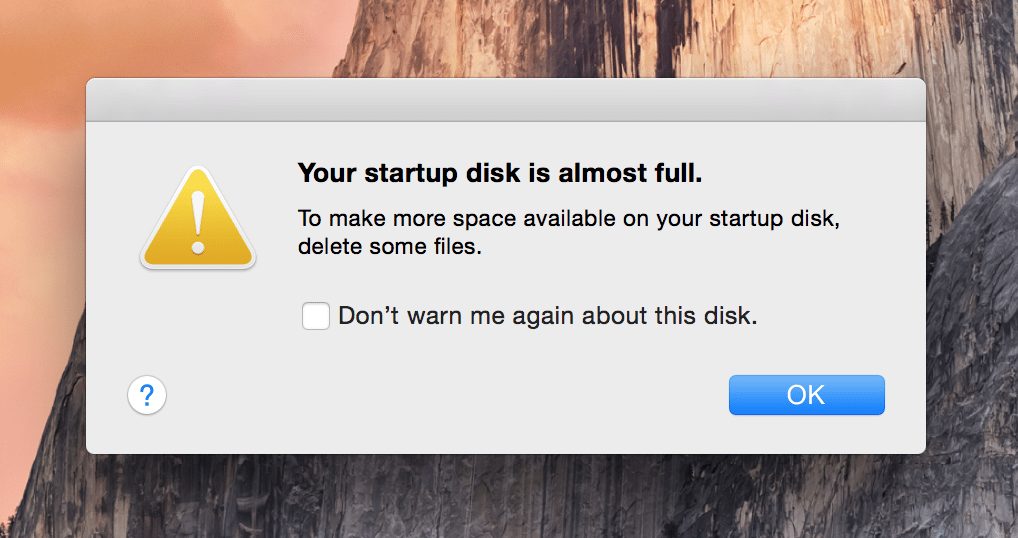 If you're stuck with a MacBook with just 128GB storage, you have to learn how to conserve the little space you have else, you have to face this dreaded message every now and then.
Your startup disk is almost full.
Before you start uninstalling your favorite applications or deleting important files you might eventually need, you should consider taking these steps first to claim back your storage.
Empty Out Your Trash
This is the first step anyone should take. A full recycle bin might have taken up to 30GB of your available storage. This might be all you need to do to clear that full startup disk error message.
Go to the Trash located at the bottom-left of the dock, review the files in there, then click the Empty button at the top right corner of the Finder Window.
Remove Duplicate Songs from iTunes
The first time I realized my 10GB of music collection had doubled to 20GB, I was surprised. Without the right settings in place, iTunes might be duplicating your entire song library without you even knowing it. To verify this, launch Finder and go to Music > iTunes > iTunes Media > Music. There's a chance you're going to see folders created with artist names, with album folders and MP3 songs in these folders.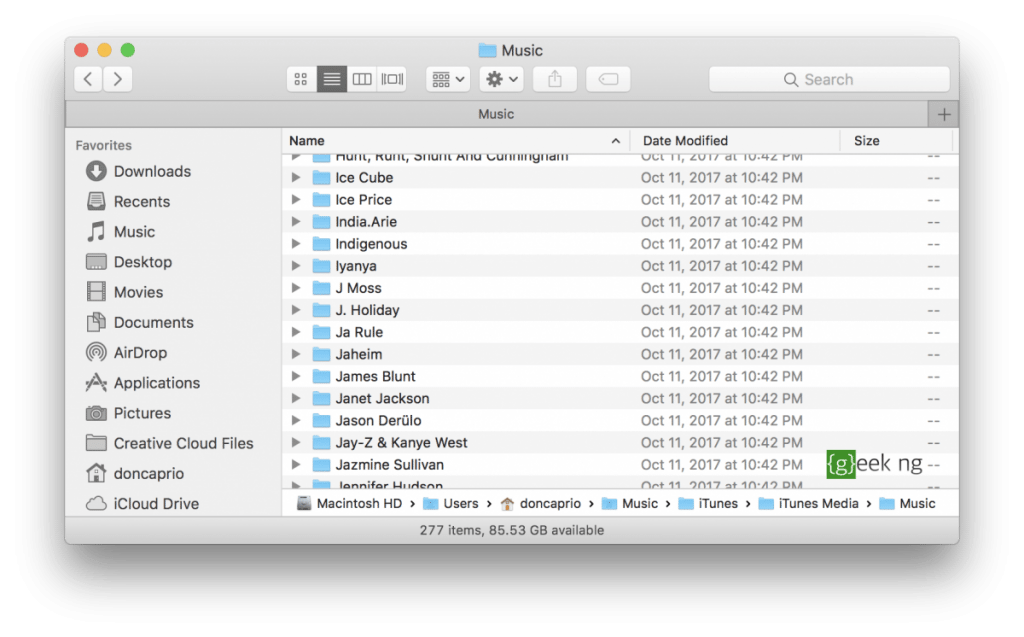 If you have your original MP3/M4A songs in a different location, you already know these are duplicates created by iTunes which need to be deleted. You should delete all these songs since they are just duplicates.
Also Read: Why I use a US iTunes Account Even as a Nigerian
After this, launch iTunes and go to Preferences, then select the Advanced tab.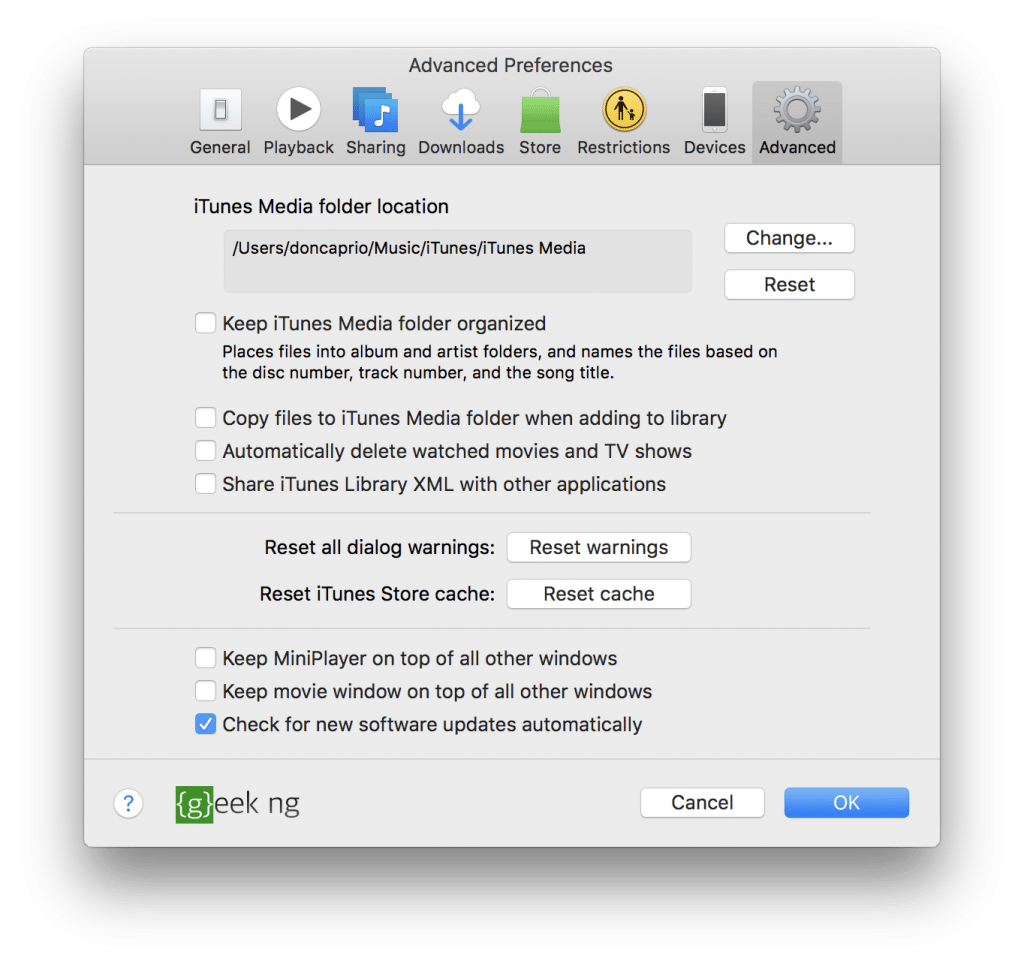 Uncheck Copy files to iTunes Media folder and Keep iTunes Media folder organized.
Delete iPhone Backups
If you're not using iCloud for backups and you have your devices' full backups on your MacBook, chances are that these are already eating deep into your available storage space. If you own an iPhone, an iPad and an iPod that you always connect to your MacBook, don't be surprised if these backups have amounted to loads of gigabytes in storage claimed.
Launch iTunes and go to Preferences. Click the Devices tab and you should be able to see a list of available device backups.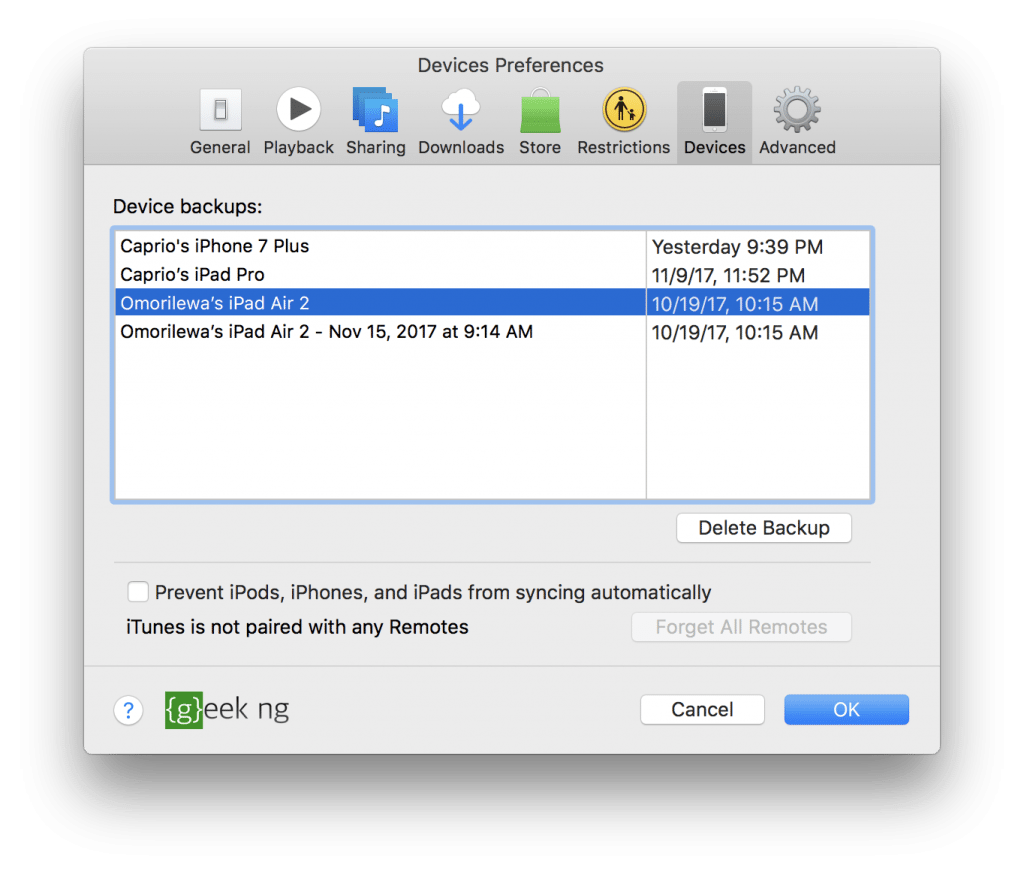 To verify how much space each of these backups takes, you can go check from Finder by Control-clicking and select Show in Finder. Delete those you no longer need.
Remove Untitled.fcpbundle
If you use Final Cut Pro a lot, you would have probably realized how this particular software eats up your storage even after you've deleted completed projects. I had a certain Untitled.fcpbundle file created by Final Cut Pro taking up 119GB of my storage space!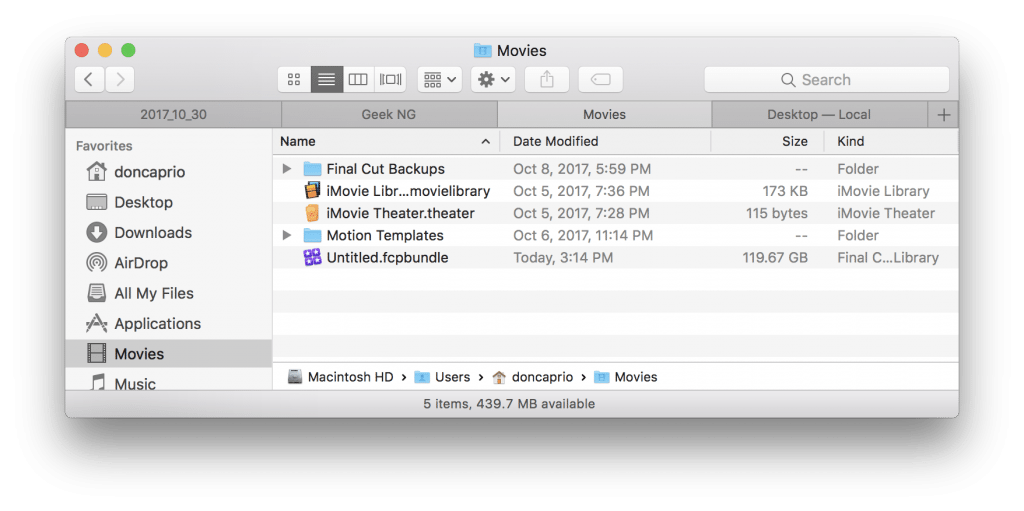 To delete this, go to Movies folder and check. If you have such file, just delete it. But be sure you don't have an uncompleted project in Final Cut Pro before doing this.
Get Rid of Garageband and Similar Apps
There are certain apps you never use on your computer and for someone like me, Garageband is one of them. This app alone takes about 4GB which could be used for some other things.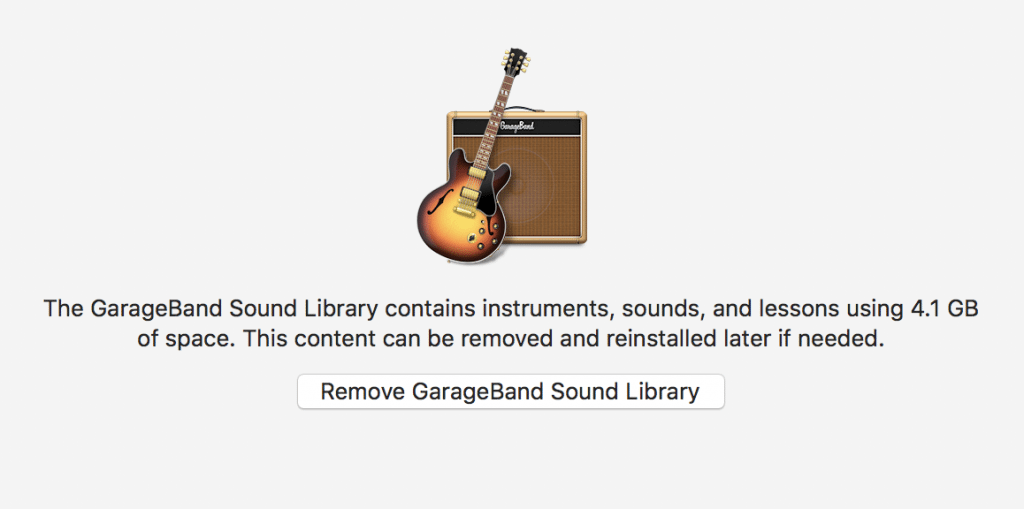 Get rid of apps like these. They're useless anyway and you would probably not even open them in the next 3 years.
Install CleanMyMac 3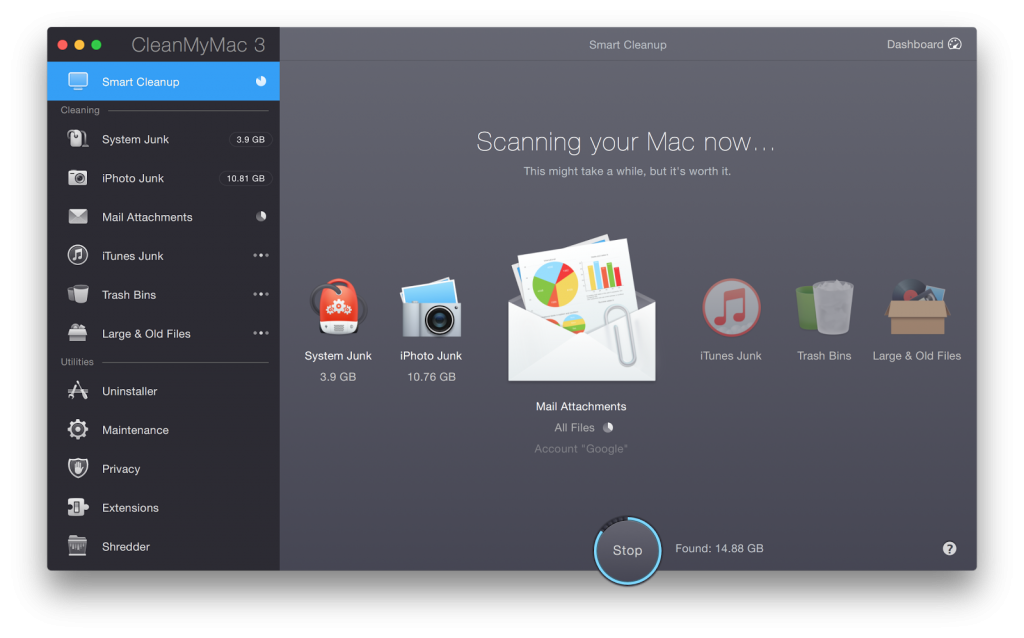 Although experienced users should be able to follow these tips easily, those who do not have enough knowledge or time might need the help of special utilities like CleanMyMac 3, CCleaner and the rest of them.
CleanMyMac 3 deletes local copies of downloaded files in the Mail app as well as garbage such as old cached images and others. The third version of the CleanMyMac – Mac cleanup tool now performs a comprehensive cleaning of iTunes. No, it does not delete the songs you listen to on a regular basis, but it cleans out old backups, iOS software updates, incomplete downloads and other useless files.
Other tips:
Clean up your download folder, you probably have a lot of mess there.
Be Sure to check Disk Management app. Type CMD + Space and type Disk Management. You should be able to easily locate heavy files you don't need.
If you can't get some of your files to the cloud, at least, get a reliable external hard drive to offload your MacBook.