Subscribe on YouTube

Getting an Apple Pencil for your iPad Pro isn't really necessary unless you take a lot of notes or you're a creative who does a lot of graphic work. Apple Pencil isn't just a regular stylus, it has a battery of its own and connects with your iPad pro through Bluetooth. To a lot of new users, there's no intuitive way to check the battery level of the Apple Pencil. It could just go dead in the middle of an important work.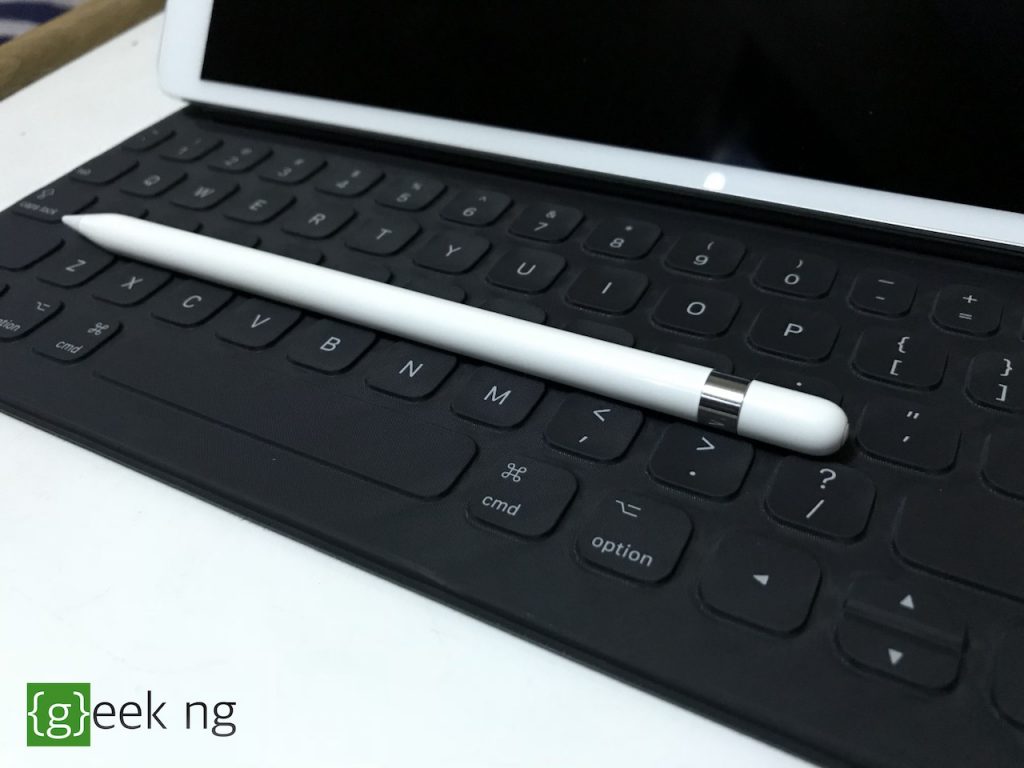 Although a simple 15 seconds charge could last you up to 30 minutes, it's still important to know the battery level every once in a while. There are two different ways to do this:
Using the default battery widget on your iPad
Asking Siri
Using the default battery widget
Not everyone tinkers with widgets on iOS, but hidden in this section is a battery widget that could tell you a lot at a glance. It doesn't just tell you the battery level of your iPad, it also lets you know the battery level of all connected accessories including your Apple Pencil. Here's how to activate on iOS 11:
Pull down the notification center
Swipe right to access widgets

Tap the "Edit" button at the bottom
Scroll down and add Battery.

Tap "Done" and that should do it. Now check the battery widget and it should display the battery level on your Apple Pencil.
It doesn't only show the Apple Pencil battery level, it also shows the battery level for connected accessories like the AirPods.
Asking Siri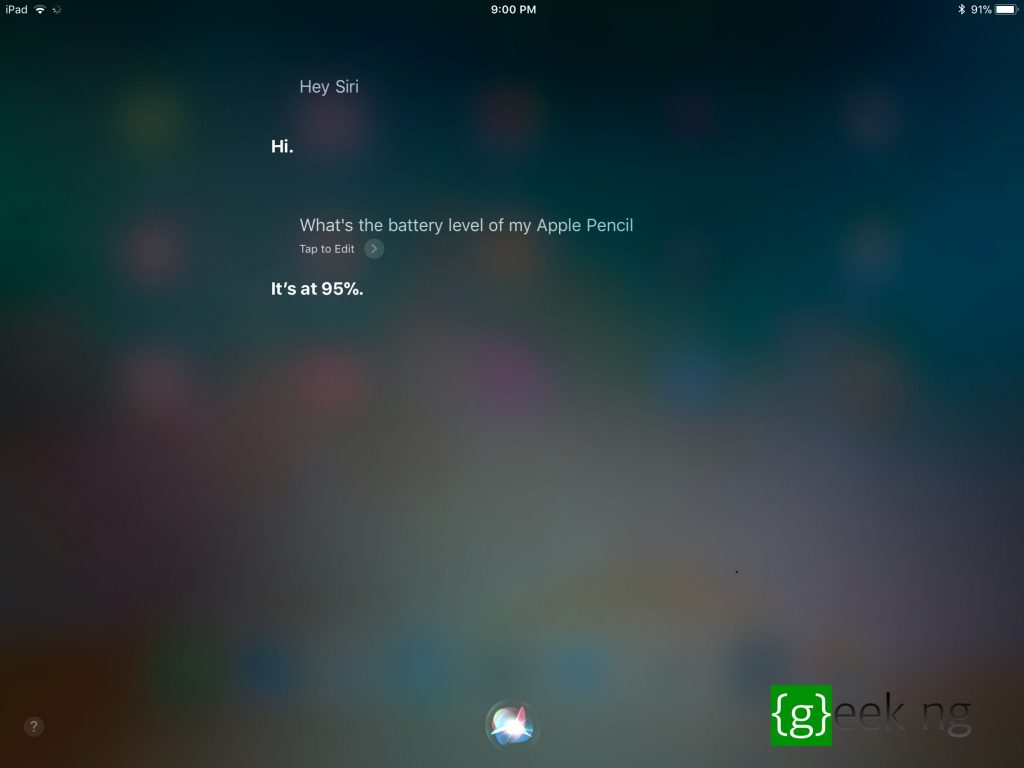 This is pretty straightforward, just ask Siri "What's the battery level of my iPad Pencil" and it should respond to your query.