Once the king of smartphones in the U.S, BlackBerry makers Research in Motion (RIM) have been on a steady decline since the release of the first Apple iPhone back in 2007. Having already lost market share to Apple, RIM then had to contend with Google and their range of Android phones, which quickly became the dominant force in the world of smartphones, eclipsing even Apple.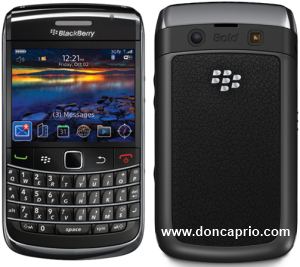 In March of this year, BlackBerry handsets had a market share of just 12.3 percent and, for the first time in seven years, actually lost money. So are we looking at the end of BlackBerry? Are they dead or can they hang in there? Well, it seems like RIM might have something up their sleeves that can keep them alive…
BlackBerry 10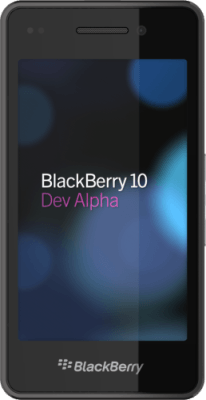 At their recent BlackBerry World conference held in Florida, Research in Motion unveiled the new BlackBerry 10 operating system, the platform they hope can spring them back into the big time. BlackBerry 10 is far removed from previous operating systems and is actually pretty darn good.
RIM seems to have wiped the slate clean with BB 10 and produced an OS with much emphasis on user-friendliness. Impressive features included an adaptive touchscreen keyboard (that's right, RIM are going to be producing more phones without physical keyboards) that offers gesture based typing for easier communication and that can adjust to your typing style. The new interface also allows you to swipe apps and separate screens with apps, vastly improving the user-experience and preventing you from having to navigate back to the homescreen to enter another app.
There is also a new camera present which allows you to adjust and edit photos on the fly by capturing a few frames before you press the shutter button. Of course, what we have seen far on BlackBerry 10 is only a limited amount, but first impression count for a lot and it looks good.
Physical Keyboards
The inclusion of a physical keyboard has always been a unique selling point for BlackBerry and still attracts a lot of people. For this reason, RIM has said that it plans to continue releasing traditional physical keyboard devices on the BB 10 platform, alongside their touchscreen smartphones and tablets. A wise move you feel.
Suggestions are that RIM is also planning to put BB 10 into cars which would give them another market. The reason for this is that BlackBerry 10 is QNX-based software. QNX is a company that manufactures industrial grade operating systems for cars; they also happen to be a company owned by RIM.
Overcoming the rivals
It's probably fair to say that BlackBerry has now fallen too far behind Android and Apple to ever become a serious threat in terms of reclaiming a large share of the market. After all, Apple is a very famous brand, and a huge number of people buy their products only because it's prestigious. As for Android phones, they're very competitive thanks to their low prices – even the upcoming Samsung Galaxy S3 is going to cost about $700 SIM-free, and the contract versions' monthly fees are also rather affordable. RIM's high-end BlackBerry phones will most likely have almost the same price, which will seriously affect its sales – many buyers can prefer the famous Samsung flagship.
BlackBerry may also have competition from Windows Phone which is set for an upgrade from Windows Phone 7 to 8 this year. That will coincide with the releaseof Microsoft's Windows 8 desktop operating system which is expected to integrate with Windows Phones. You suspect that Windows Phone will prove to be main rival of BB 10, although Blackberry's know-how when it comes to smartphones, along with a loyal following, may give them the edge.
Another thing that needs to change is the BlackBerry App World which is going to need a big overhaul to have any hope of competing with Google's Play Store, Apple's App Store and even Windows Phone Marketplace.
Conclusion
The biggest reason for people abandoning BlackBerry in recent years has been the lack of innovation. The competition has been constantly churning out phones that are better, sexier, faster, and with better features and functionality. As it stands BlackBerry are on life support as smartphone manufacturer, however, the release of Blackberry 10 may be just coming at the right time, allowing RIM to fight another day.
Verdict: Alive… for now!