You know you have a big problem when spam comments hit 300 in 24 hours and this is one of the first problem I encountered when I moved from Blogger to WordPress last year. There were so much spam comments I installed up to five anti-spam plugins just to block them. What makes these spam comments even more annoying is that it's so easy to delete real comments made by humans along with those spam comments by bots.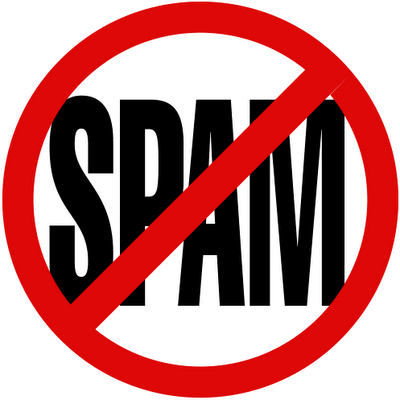 I tried several plugins till I settled for just three, the very best that reduced spam to the barest minimum without creating problems for human users. Yes, I could have decided to use captcha but the fact is that I hate captcha personally and I have this feeling it might discourage commenting.
I once used Math Comment Spam plugin which worked quite perfectly but the problem was that mobile users couldn't post comments because the captcha wouldn't appear on MobilePress. I had to remove it and I presently fight spam with the three plugins listed below:
1. Akismet
I'm sure you know this and what it does andI assume it comes with every new WordPress installation because I found it on mine by default. You should have installed it already and gotten the API Key. I mainly use Akismet to block trackback comments and it's very effective. The only problem I have with Akismet is that if flags real human comments as spam sometimes for no reason.
2. No SpamNX
This plugin protect your blog from automated spam bots by creating a form field that's invisible to the human eye but visible to bots only. Since the bots are automated, they fill this invisible form field and NoSpamNX blocks the comment before it even reaches your spam folder.
3. Growmap Anti Spambot Plugin
This anti-spam plugin works great and all it does is create a little checkbox which is integrated with your comment form. This checkbox is required to post comments and since it's a client side generated checkbox, bots may not see it and commenting is impossible without checking the box.
These are all I use but still I do get spam comments every once in a while but not as much as what it used to be. Sometimes I get less than 10 spam comments daily and other times, less than five. The plugins effectively block spam without impairing user experience on your blog.