What do Starbucks, Apple, and Hershey's all have in common?  Besides the fact that they're all the companies behind some very successful products, they also have a loyal following of extremely passionate fans.  And if you scratch below the surface, you'll find that each of these companies have used social media and other online resources to their advantage so they could expand the presence of their brand and invigorate their marketing efforts.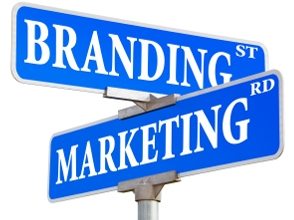 So when it comes to your own personal brand, how do you market yourself? Have you tried marketing dissertation help? Here are several tried and true strategies to do just that.
1.    Create a Plan of Action
Having a plan will keep you focused and ensure that you are moving in the right direction.  Therefore, you should design an architectural blue print that incorporates both your social media and your overall marketing strategy.  Make sure to include all forms of social media you plan to use and specific, measurable goals for each of them.  You should also take into account the steps required to meet your goals.  For instance, you need to consider:  How frequently will you post on these social sites?  What kind of content will you post and how will you find it?  How will you remain consistent with this strategy?
Must Read: The Secret of Social Media SEO
2.    Take Ownership of Your Name Online
If you google your name, what do you find?  Chances are, someone else out there could have your exact same name, and if that person has a bad reputation, it could very well be ruining yours.  To prevent this from happening, you can purchase your own name.  All you have to do is visit GoDaddy or NetworkSolutions and pay a fee of roughly $10 a year.
3.    Set up a LinkedIn Account
If you don't already have one, now would be the time to set up an account on LinkedIn.  LinkedIn has established itself as the Facebook of the business world and proven to be a great way to network with potential employers and clients.  Getting started is easy:  all you have to do is fill in the fields it prompts you with and write a polished, professional profile.  Make sure that you are honest and accurate with your responses because someone could easily refute what you say.  For more suggestions on how to craft an effective profile, click here to scope out links to some excellent profile-writing resources.
4.    Make Your Linked-In Account Work for You
If exposure on a professional networking site like LinkedIn is good, then additional exposure on several other similar sites is even better.  Simply copy the LinkedIn profile you meticulously created and then paste it into accounts for sites such as Naymz, ZoomInfo, Plaxo, BrandYourself, and Workface.  Adapt your information as necessary to suit the format of each site, and alter your first few sentences so that the content appearing in a Google search result differs according to each site.
Must Read: Top 7 Tips for Making the Most Out of LinkedIn
5.    Raise the SEO of Your Name
Big-time companies use keywords to help their website receive a higher ranking when it appears in search results.  By setting up an account at BrandYourself, you can generate good SEO for your own name.  This SEO tool will give you prompts to perform a search on your name, and you are asked to identify the results that appear as either positive or negative.  Then, BrandYourself assigns you a letter grade based on how your name ranks in the search results.
6.    Think Twice Before Posting or Hitting Send
Once you send an email, a text, or post a comment to a social media site, it becomes permanent.  And, because the worldwide web is so interconnected (as the term "web" suggests), it's easy to disseminate that information to anyone and everyone.  In order to ensure that what you're about to say is communicated in a calm, clear, professional manner, a good rule of thumb is to email or text yourself first.  Read it over, think about how it sounds, and if it sounds alright, then and only then should you send it to your designated audience.  If you're really angry about an issue, then you might even find it helpful to wait 24 hours between typing and posting or sending, allowing yourself some time to decompress and gather your thoughts first.
Must Read: 4 Powerful Social Media Tools Used For Branding
7.    Monitor Your Account on Facebook
If you're serious about branding yourself well, then you need to be proactive about how you appear on Facebook.  Remove any photos that show you acting in poor taste or doing things that could be considered unprofessional.  Also, watch what you say.  You would be wise not to go off on angry rants or bash other people online because all of those things could come back to haunt you, and they certainly won't help you convey the image you want to project.
8.    Start a Blog
Blogging is an excellent way to brand yourself.  A blog functions as a platform from which you can share your thoughts and ideas, and it also gives you the opportunity to establish yourself as an expert in a certain subject area.  You can start a blog using Google Blogger or at WordPress.
Make sure you are sticking to your plan and always staying up-to-date on new social media trends. If there is a new site out there, become a part of it and interact. I use a hosted desktop so that all of my passwords and social media calendars are with me all the time. I like plan out what I will be doing for the month (as much as I can). I like to make sure that I touch each area of my industry once a month and never over do a certain part.  All of these tactics I've covered worked and are still working for me.
However you go about branding yourself, you need to remember that creating your own brand is basically creating your own identity.  Think about how you want to be perceived, and then use the strategies listed above to market yourself and get your name out there!  What suggestions do you have for branding yourself?  I'd love to hear them in the comments!