Google chrome is the best web browser of 2013 that provides fast and secure internet surfing capabilities to users.  It has left Mozilla Firefox and Internet Explorer far behind. The main reason for the success of chrome is the number of quality extensions that can be installed on your browser.  Google chrome extensions also provides a wide variety of business tools, Education related apps, Fun and productive extensions.
Hundreds of Google Chrome blogging extensions are available at Chrome web store that are proven much productive and helpful for bloggers. In order to make your selection easy, I have created a list of best Google chrome extensions for bloggers. After using these extensions, you will be able to perform your blogging tasks in a much simpler and easy ways.
Best Google Chrome Extensions for Bloggers
Related Content by Zementa Zementa allows you connect with other bloggers and make it easy for you to get related content including images, references, tags etc. directly from zementa dashboard, you will have access to images from popular sources including Flicker, Wikipedia and Getty. Zementa can be easily integrated with popular blogging platforms including Blogger, WordPress, Drupal etc. It is said that "a picture speakes a thousand words" and for blogs, the importance of images can never be underestimated. Large size images affect site load time and you must optimize images for better site performance. This chrome extension now makes it easy to resize images directly from chrome browser. Percentage reduction in size or new dimensions of image can be selected according to requirements.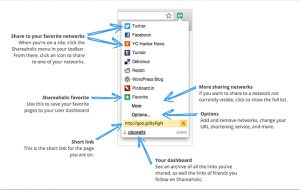 Share your articles directly to popular social networks by using this chrome extension. You can directly share any web page through Email, Facebook, Twitter, Google Plus, Google Reader etc. A total of 250+ services are supported by Shareaholic. It will save your precious time and provide you better control over Social network sharing. You will also be able to shorten long URLs with a single click.
SEO for Chrome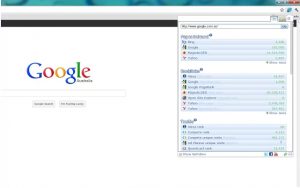 This chrome extension shows the page rank, Alexa rank, Geo location, Backlinks, Indexed pages etc. of any website just by a single click. You can easily monitor rankings of your blogs as well as that of your competitors by installing this chrome extension.  You can also track social media stats of your blogs, traffic stats, organic search stats and cached pages.
Quick Note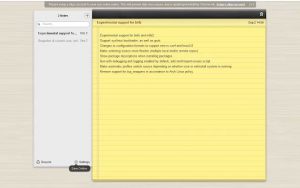 Quick note allows you to create to-do lists, important notes and store them online. You can use it as a clipboard or you can also make a journal of blog post ideas at Quick note. It will automatically sync all your notes to cloud and you will be able to access them from anywhere. First create a free account at diigo.com and then you will be able to sync your notes using cloud service. Also you can add notes directly from your Android Phone.
So, that's all about Best Chrome Extensions for Bloggers. If you know about any other useful extension then feel free share it in comments.