To the outsider, traveling entrepreneurs seem to have it made. They can work while they take adventures all over the world, sample exotic foods, meet new people, and experience things that most people will never get the chance to.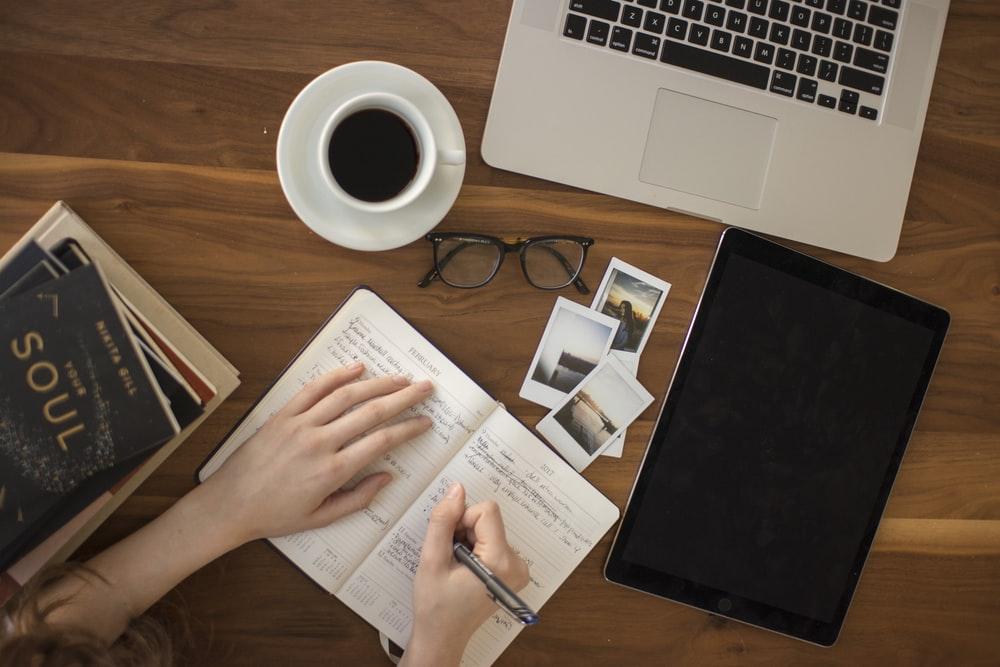 However, while there is an element of adventure for the traveling entrepreneur, it's not all sun-kissed beaches and party hostels. The reality is far from what most people expect, and just because they are traveling doesn't mean they don't need to work. As a traveling entrepreneur, you need to work extra hard to combat issues like time differences, remote clients, uncomfortable sitting positions, and shifting trends. Still, you must also focus on building your brand, and here are ten essentials to make sure you can.
Define Your Perfect Customer
Regardless of your industry, you must define your perfect customer before you do anything else. Ask yourself about their age, gender, interests, and even income. Once you determine the type of person that you want seeking your services, whether a blog or in a B2B capacity, you can start to build a brand that will appeal to them.
An issue that many entrepreneurs (not just traveling ounces, either) will run into when getting started is that they want to appeal to as many people as possible. They believe that by appealing to everyone aged eight to 80, they will maximize the chance of generating business.
However, this is rarely the case, and rather than attract a wide variety of customers, it instead makes your brand look unsure and directionless.
Establish a Unique Voice
The harsh truth is that being a traveling entrepreneur does not make you unique. There are hundreds of people doing the same thing as you, and many of them will be doing this with more experience than you have. This isn't supposed to put you off chasing your traveling entrepreneur dream, though. Instead, it's to motivate you to stand out from the crowd.
You need a unique voice that will separate you from the many other on-the-go entrepreneurs in the industry. Consider what others already offer, and make a list of what you like and dislike about their approaches.
When you have determined this, you can start to cultivate a unique voice without being too abrasive, which could risk driving customers away before they've even given you a chance.
Create Quality Content
Your services and products might attract people to the business at first, but the quality content is vital for keeping their interest even if they don't need your assistance right now. As a traveler, you can create content that is unlike anything similar businesses have done before, but this gimmick isn't enough to grab customers' attention.
It's got to stand out, be unique, and appeal to their vicarious nature. Many people will find an appeal with your brand because you are doing something they wish they could do. As this is the case for many customers, it's vital you go above and beyond to create engaging, high-quality, and high-value content.
Anyone can jump on a plane and take pictures of their trip; you must do it in a way that has people coming back to learn more.
Don't Be Afraid to Make Big Investments
If you've ever looked at other traveling entrepreneurs and wonder what they are doing that you're not, consider the investments they have made. We don't mean investing in stocks, but rather equipment and services that help push your brand as something that people should pay close attention to.
There is a wide range of goods and services that are worth the investment, even if it doesn't seem that way at first. Web design and purchasing a domain name will immediately give you a professional edge. At the same time, content creation equipment such as DrDrone.ca will help provide a unique approach to keeping your customers up to date.
While these investments can seem like a lot to pay at first (and often they are), they will eventually pay for themselves, making it an expenditure that was worth it.
Ensure Consistency
It's understandable to get caught up in the whirlwind of travel. You are dragged left and right, asked to see the sights, check out the nightlife, but you need to work. Sometimes, you'll be strong, but other times are not so successful, and you decide to put off any critical jobs until later.
Later, however, is the enemy of success. Once you tell yourself you will get something done tomorrow, you have already lost the battle. Such an attitude can wreak havoc on your consistency, and this will affect the engagement with your customers.
Part of your appeal as a traveling entrepreneur is that you aren't restricted to an office. Make the most of your surroundings, and unless you have a valid excuse for radio silence (such as terrible mountain reception, or even a trip deep into the Amazon Rainforest), make sure to keep your brand consistent with updates and information.
Say Yes to Everything
Okay, perhaps not everything, but as a traveling entrepreneur, the more experiences you have, the more diverse your content will become. This makes you more attractive as a business owner and can provide a unique selling point that will attract potential customers in the future.
Furthermore, being open to new experiences and possibilities will have remarkable benefits for building your brand. You can learn more about the country you are currently visiting, learn more about its history and the current climate, especially in an entrepreneurial sense.
Experiencing a range of events, conventions, and even more casual meet and greets can also open up networking opportunities. This is especially useful if you find a country that you are happy to call home for the foreseeable future. The more people you engage with, the more extensive your network, and this will improve your chances for investments and support.
Look for a New Angle
The problem with being a traveling entrepreneur, especially if you're a travel blogger or photographer, is that most of the world has been explored, recorded, and written about. If you don't have the right attitude, this can put you off even attempting to follow your travelpreneur dreams. However, those with the business nous will see it as an opportunity.
You can look for new angles to take experiences and destinations that seem tired and overdone, and inject them with new life. As an entrepreneur, you are an innovator, so take some of these innovative magic and apply it to any content you create in the city or country you have landed in.
It might be that you struggle to find anything in particular, and in this case, you'll need to look for something unique, so don't be afraid to go on a small adventure.
Know Where You're Going
If you don't know where you are going, you can't prepare the next stage of your brand. Because of this, you must carry out thorough research into your next destination before booking a bus or plane ticket.
Through this research, you'll not only have more confidence in the city, but you'll also know which places to avoid as they are overdone. If you want to take it a step further, you can also look at businesses that offer services similar to yours to get a better idea of how they operate and maybe use it as inspiration for building your brand.
Accept You'll Need to Be Flexible
Even though you have a plan about what you're going to do, anyone who's traveled before knows it's never that simple.
Whether through canceled flights, buses, or even bad weather, you must be prepared to adjust your plans. However, you shouldn't see this as a hindrance when it comes to building your brand. Instead, it will allow you to demonstrate your resilience as an entrepreneur.
Successful entrepreneurs must be able to overcome issues they encounter with confidence, and changing plans are one of the most common problems you'll encounter.
Be Authentic
Nobody likes a fake company, so it's crucial that whatever brand you build is authentic. Customers will be able to recognize someone who is merely taking these opportunities for the clout, so whatever you do, you must ensure you do it genuinely.
If you're uncertain how to do this, consider what you would expect from a traveling entrepreneur and take this an inspiration. People want to see travelers who are happy to immerse themselves in the culture, to take risks, but also respect their environment.
There is a subsection of travelers that do not fall into such categories, and it's vital that you avoid this, as it can seriously damage your brand's reputation even before you've had the opportunity to generate the right amount of interest.
Building Blocks
Building your brand is the only way you can maintain interest in the service you offer. It doesn't matter if you are a travel blogger, web designer, or consultancy firm; you must recognize the crucial elements that go into building your brand. It's not just about having the most appealing logo or best networking skills. Instead, it encapsulates many aspects that are vital for your success.