Some on-page errors may appear relatively trivial but there are some that appear again and again and "normal webmasters" as well as SEO specialists barely note these things. They are seldom found in introductory articles, not even in books on SEO -  they can drastically lower the ranking of a website critically. Today, I want to point out some of these neglected errors.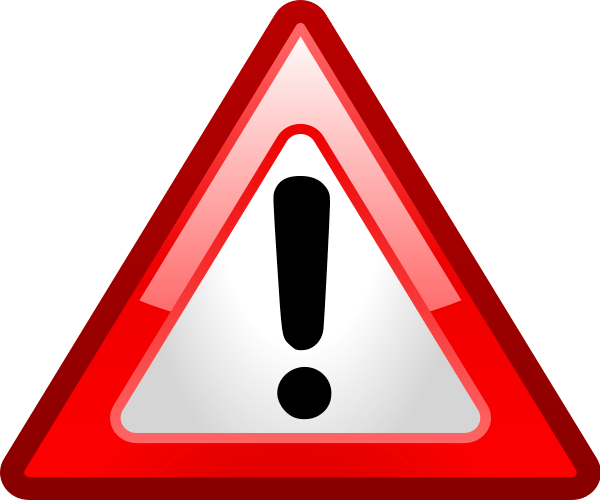 Must Read: 7 Rules you should Follow for Off Page SEO
# 1 Returning text modules
Currently Google is hypersensitive in terms of recurring text on a website. These are usually about shipping information, and other similar notes that may appear in the footer. It is best if you reduce these texts as much as possible. Google would prefer if one side would consist only of content. Your opinion:
"Minimize repetitive text blocks: instead of at the end of each page to add extensive copyright notices, you can only perform a short summary with a link to detailed information."
When we are talking about duplicate content, many SEO experts and bloggers are always thinking of external duplicate content. It applies internally and often in a very big way! Therefore note the fact that a very high percentage of your content should be unique. That often means deleting various texts in sidebar and footer. Instead of writing "shipping within 24 hours," along with such information on every page of your website,  it is therefore often wiser to tie it into a button / illustration. According to my observations, Google evaluates links (e.g.: the navigation menu) and may not be seen as duplicate content.
Must Read: Link Building Strategies You May Not Have Been Using
# 2 Crawl Arbitrariness
For a particularly large website with thousands of pages, you can control how  Googlebot crawls, because otherwise it would not crawl all the pages often enough. This may occur with online stores having products sold de-indexed rater too slowly and new products not being indexed fast enough. It is not enough if you exclude unwanted pages by no-index meta tag because Googlebot will still crawl these pages anyway. Effectively making use of robots.txt should fix this and prevent crawl arbitrariness. Also, be sure you use Google Webmater Tools to detect and fix crawl errors on time.
# 3 Folder Chaos
Many websites do not worry about their folder structure. It's understandable that in WordPress and other CMS, you've got the function of date-based URLs like "domain.com/blog/2012/09/15/blogpostname/" but in the case of this example, a structure such as this puts your content in fifth sub-folders of the page! Folders such as 09/15/2012 / are usually only a blog post, except you blog several times a day and need to date your content seriously. As a matter of fact, this structure is not logical thing to have. The structure is not that good and the date does not help much for a logical division of the website. Even, trying to keep the hierarchy as flat as possible, if a folder does not have a clearly defined function or injurious to your SEO, then it has no right to exist.
Must Read: Content is King— The Biggest Lie in Blogging
 # 4 Ignoring Internal Linking
Like a weasel we build SEO backlinks constantly forget, however, that the internal link building is also equally important. An example: When your internal pages are not properly linked, you are hurting yourself without knowing it and as a matter of fact, the links you build to your site from other websites may not be as effective as they should be  if you're not linking your pages internally.
To use no-follow internally is nonsense way. There's no point using "nofollow" for your own internal links, you're only restricting the power of your website as a whole.
# 5 Keyword Megalomania
You're running a shop for plants and noticed that "plant encyclopedia" is searched for quite often. Some people knowledgeable in SEO will then develop a landing page with an optimized title, description and a good text about "plant encyclopedia."  If you're for "plant encyclopedia" and want to entwine, then it must be on the landing page and the following pages give a complete (and good!) Plant encyclopedia. One should always have an excuse for why you entwine a certain keyword. Simply "take Keywords" on the side no longer works well.