In a world where data security is increasingly important, you need to keep your business safe. Hackers, both domestic and international, are constantly looking to take advantage of or exploit flaws in your company's security. This can enable them to access sensitive data and customer records or even damage your business itself through a full-scale cyberattack.  However, without being an IT professional yourself, it can be difficult to identify what protection will best cover your business and stop these attacks. Here are some essentials to understanding computer security solutions.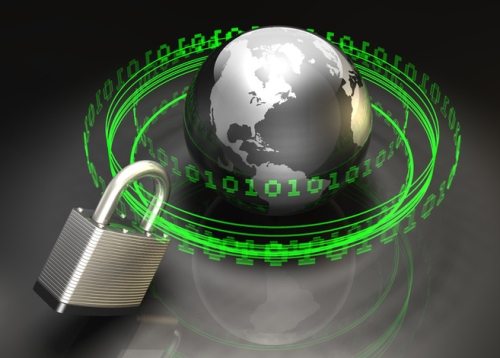 Must Read: Common Security Risks With Cloud Computing
Have Adequate Antivirus Protection
This is the most important step in protecting yourself from cyber threats.  You need to make sure that every device permitted to access your private network or Internet connection has proper security software installed. Viruses can be transmitted as email attachments or embedded into the code of websites. You cannot afford to take this risk with your business's computers.  If you correctly install antivirus software on your computers, keep your subscriptions up to date. Make sure to regularly run scans and update the virus database of your security; this will help reduce your vulnerability to viruses. No matter what level your business is at, from one laptop to enterprise-level implementations, adequate and effective antivirus protection is the cornerstone of any business security solution.
Also Use Anti-Spam and Anti-Malware Products
Along with antivirus software, you also need to have coverage for things such as spyware, malware and spam. Some antivirus products or solutions have an anti-malware component to their functionality, and others do not. Malware and spyware, while not as legally dangerous to your company or as financially damaging as most viral infections can be, can be a serious problem for organizations. Productivity can become compromised, and your network and hardware can be significantly damaged. The size of your network also plays a vital role. If you have some minor malware on your personal operating system, you may experience slightly slower operation. Translated to dozens of employees or multiple locations, these small impacts on efficiency become more pronounced.
Must Read: The Increasing Need for Cell Phone Spy Apps in the Business Sector
Consider the Use of a Firewall
Depending on the size and scale of your business, traditional antivirus solutions based on software may not be enough to suit your needs. If this is the case, you may need to implement a firewall. Firewalls are installed where your internal network connects to the Internet. They enable you to have stronger control over your network security. They achieve this by offering you the ability to block incoming and outgoing traffic as you wish. This means that you can prevent access to certain sites or destinations and prevent identified attackers from accessing your system based on their IP address. You can also screen for content, and most firewall solutions, both hardware and software, come with robust network traffic-reporting features as well, which can help your business increase efficiency. Most small businesses will not need this level of protection or functionality, however; firewall solutions are often marketed to larger companies.
Train Personnel on Computer Safety
Ultimately, no matter how protective a setup your business has, it is only as good as the people who operate it. Training your personnel in computer safety techniques is a smart practice, for all it takes is one slipup with network access and you could be facing thousands of dollars in damages. If there is a particular threat, such as a virus that has infected other companies in your supply chain, communicate this to your staff. Then, go over appropriate preventative measures with them.