Google is always keen to bring quality content in its search result and it is always fighting to wipe out spammers. You already know that Google use PR to manage search results. For this reason, many people increase their PR by using black hat SEO techniques. Now Google is introducing new card in the game – Google Author Rank
What is Google Author Rank?
It's just measurement of the content of any blog according to the blog author. Many bloggers are worried about sudden decrease in organic traffic. It's because Google has started to rank their search result according to Author Rank. Yes, it's happening now, you can be one of the victims. Read the full article now. It has already affected so many people who ignored it.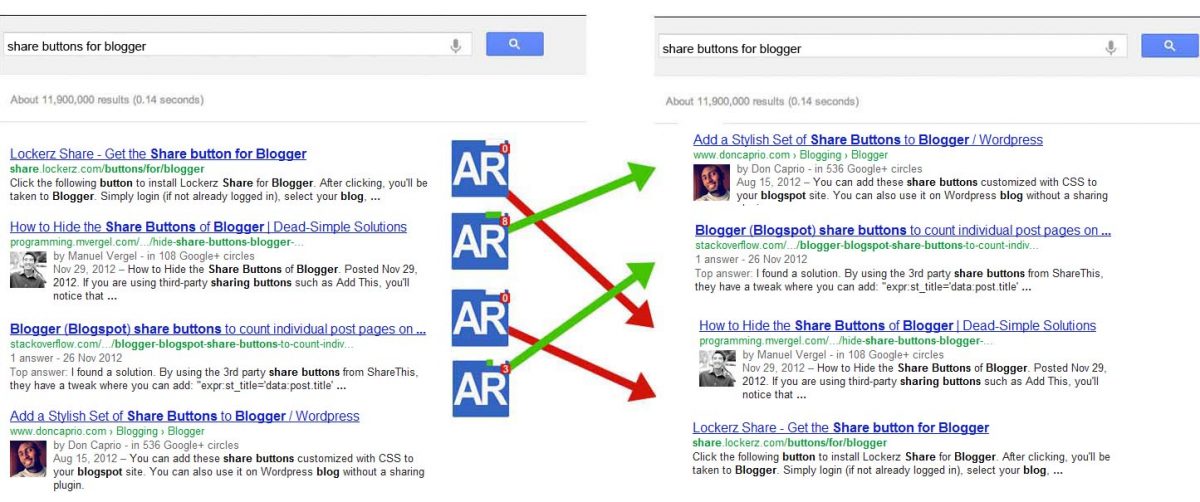 How it's different from Page Rank?
Many bloggers increase their Page Rank by spamming around the web. I have many people with new blog but higher PR. You can also buy backlinks. Suppose if you search with Google and open any blog, spend some time on it and press back, you will see a huge change in search result. Now Google knows that you loved the blog content and you want to see more of it.
Must Read: Link Building, Traffic and SEO
Justice or Not
I think its justice for those bloggers who work day and night in development of their blog, on the other hand there are many people who just copy and paste the content and get more Organic Traffic. So this is indeed justice with real hard working bloggers.
How to Build Google Author Rank?
Author rank is implemented on several basis and it's so different from Page Rank. There are so many things which can affect Author Rank. Let's talk about how its calculated.
Page Rank of the Author's Blog: We cannot ignore the Page Rank, certainly it's the basic object for any blog. You must not stop in working your Page Rank. Google will manage the search results by using this simple formula.
Page Rank + Author Rank = Better Search Results.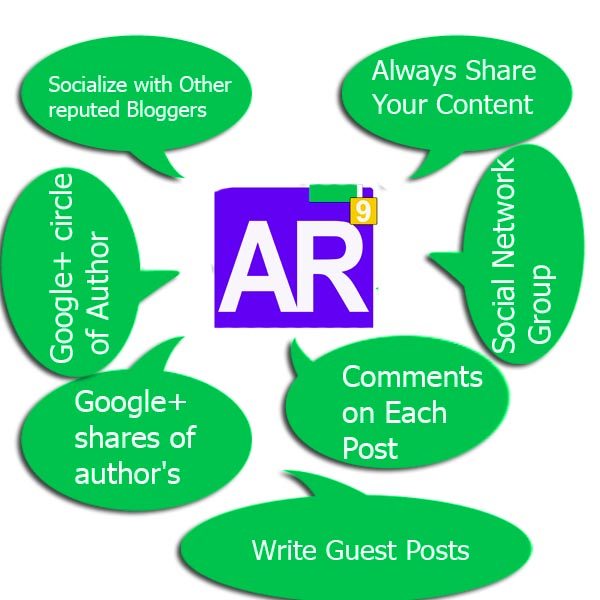 Comments on Each Post: Google will crawl you blog on the basis of number of comments on each post. Encourage your readers to comment on your posts. You can use such sentences to persuade your readers as "What do you think guys", "Tell me you view about it", "If you oppose my opinion then comment below" "Feel free to comment" etc
Must Read: 10 Tips to Get Comments on Your Blog Posts
Google+ shares of author's content: Google want you to use Google+ more than any other social network. You must add g+ share buttons on your blog. It will help you to increase Google+ shares of you blog posts. They mean business, party time is over now.
Google+ circles of Author: Google wants to see you a social person, they don't like a lonely person. You must increase your circles and persuade others to add you too. It's so easy in Google+ to add more people, so start adding now.
Social Network Group: I push you to use Google+ but don't overlook other social media websites. Your Facebook page must be updated frequently, you must have a number of followers on Twitter.
Socialize with Other reputed Bloggers: Add other high Author Rank bloggers, add them on Facebook and Google+. Follow them on Twitter and ask them to follow you. They are as your Author Rank backlinks, don't ignore them. Connect with them on every possible social site.
Always Share Your Content: If you haven't been sharing your content on Social Networks, you are dull. Create your blog page on Facebook, Twitter, StumbleUpon, LinkedIn, Digg and many other.
Write Guest Posts: Write guest posts on blogs with high Author Rank. There are so many blogs who accept good posts. It will also help you to drive some traffic to you blog. Try your luck on every blog, avoid copy paste in your guest post. Write honestly if you want to approve your post on other blog. Don't share same post on all blogs.
Must Read: Should You Really Accept Guest Posts on Your Blog?
Why do we have to go for Google Author Rank?
That's a question not to be heard from a serious blogger. You know Google has more than 80% supremacy in search. You use Google, your neighbor use it, your friends from other country also use it. You have to do it if you want to be loved by Google. Can you afford it if your blog is removed from Google? I am sure the answer is hell no. If you want to improve your Organic Traffic, you must start to build you Author Rank now. Blog is like our child we cannot afford to lose it.
Conclusion
There is nothing to worry about, but there is not a time to sit back. It's not hard to build your Author Rank. Many of you already have a good AR and you don't know it. I you comment your blog links whole day then let other comment on your blog with their links. Have a big heart and allow anonymous comments on your Blogger blog and enable CommentLUV plugin on your WordPress blog. It's time to stand mutually.