After resisting for a while, I decided to upgrade to Windows 8 a few days. I could've done an upgrade but I chose custom installation and wiped my hard disk clean. The reason I did this was because I felt a clean install would be great considering the fact that my Windows 7 operating system was already in a mess. A fresh start with Windows 8 was good but then I lost my iTunes playlist, my iPhone backups and lots of other things. I backed up my stuffs to my other hard drive but you can't remember everything, you know?
Anyway, I wanted to sync my iPhone with the "new computer" and that' was when I realized I might lose everything on my iPhone from the games and apps to my playlist, down to settings and other customization. To sync your iPhone, iPad, iPod Touch with a new computer (Windows), there are certain things you must do so as to prevent iTunes from deleting the content on your phone. If you're using an older version of iTunes, I suggest you download the latest version.
How I synced my iPhone with my "new computer" keeping all content intact
If everything you have on your iDevice was purchased through iTunes, you shouldn't have any problem but if you synced songs from your music library or installed downloaded .ipa files through iFunbox or similar devices, there may be one or two extra steps involved.
Sync Music and Apps Purchased Through iTunes
1. The first thing I did was to log in to iTunes with the same Apple ID on my iPhone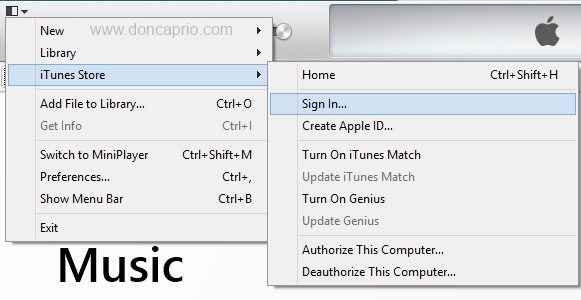 2. The next thing I did was to authorize the computer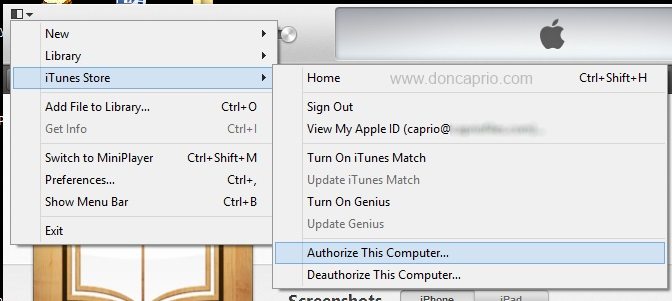 3. Now, press CTRL + S to display the sidebar (hidden by default on iTunes 11). Right-click on your phone name and select "Transfer Purchases"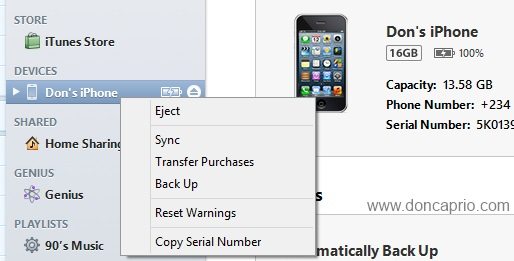 4. You may get a warning that your computer needs to be authorized again if you purchased from Apple Store with more than one account, simply hit the authorize button to proceed and enter your login and password.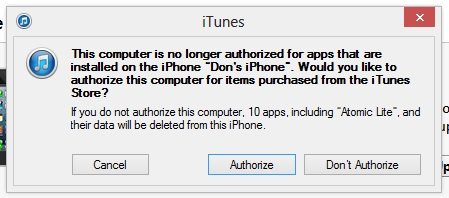 5. The transfer should commence. Please note that only apps you installed through iTunes and music you bought from the store would be synced.

Sync Downloaded .ipa Applications and Games
You only need this if you're a jailbreaker with lots of downloaded cracked games and apps on your device. You may need to install AppSync, and then extract those .ipa packages from your phone (if you don't have the downloaded .ipa file anymore, that is).
This post explains more on that and you may want to check it out. You can just place the .ipa packages in this location:
…\My Music\iTunes\Mobile Applications\
And then do the synchronization.
Sync Music and Videos from the library
You can't do this directly with iTunes but there are software programs around that can do the job pretty well. CopyTrans works well on Windows and Senuti  for Mac too is great. With Copy Trans, you can rebuild your iTunes library from your iPhone but the software isn't totally free.
If you would prefer a freeware, you may check out SharePod and other alternatives mentioned here.