According to a report by Techcrunch earlier today, Facebook may soon acquire Whatsapp. Whatsapp is quite a popular cross-platform instant messaging mobile application used in several countries and over the years, it has become even more widely used as lots of mobile devices support the app. Whatsapp Inc has generated income by offering the application for sale at an affordable price of $0.99 at Apple Store, and a yearly subscription of $0.99 for the Android version after using it for a whole year, same with the Symbian version for Nokia.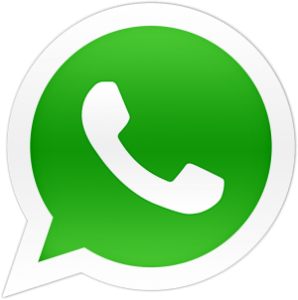 Whatsapp is said have up to 100 million daily active users and it's reported to handle about 10 billion messages each day.
Now, with Mark Zuckerberg intending to strengthen his company through the mobile platform, acquiring Instagram doesn't seem to be enough. A few years ago, Snaptu was acquired by Facebook and the service was discontinued thereafter. Is the same thing going to happen to Whatsapp? What if it gets integrated with Facebook Chat?
Just a few days ago, I deactivated my Facebook account because I felt I just I've had enough of Facebook. Ever since, I've been using Whatsapp to keep in touch with close friends and family, something I wasn't able to do on Facebook chat because it was sort of 'overcrowded.'
Apart from Facebook integration which is very likely, Facebook has a bad record of messing with users privacy and Whatsapp may not be what it used to be if the deal goes through. Personally, I may have to stop using it… I'm trying to stay away from anything Facebook at the moment. I wouldn't want features I don't really like forced down my throat.
Whatsapp is one of the most impressive mobile app business out there as it offers a pretty good service with privacy and security, I only get contacted by those who know me enough to have my phone number. Facebook acquiring Whatsapp will definitely change things as I see a lot of people already having privacy issues with Facebook no longer using the app. I am no exception cuz I have a feeling Facebook would deface it, mess with my data and screw Whatsapp up.