My Twitter account got linked to Facebook like a year or two ago and ever since, my tweets automatically appear on Facebook as status updates (with via twitter written under the posts). This lets me update my profile on both social networks at the same time. The only drawback was that only I could only send tweets to Facebook, I couldn't update my status on Facebook and then send it to Twitter as a tweet.
Related article: Custom Header and Background Image: Using Twitter Like a Boss
It wasn't until a week ago when I was messing around my Facebook settings that I realized it was actually possible to do this. Your status on Facbook, uploaded photos and everything you do can be posted to Twitter. I have no idea how long it's been there but finding it out was like an awesome discovery :p I'll be explaining how to post from Facebook to Twitter and how to post from Twitter to Faceboook.
Posting from Facebook to Twitter
- Go to your Facebook account settings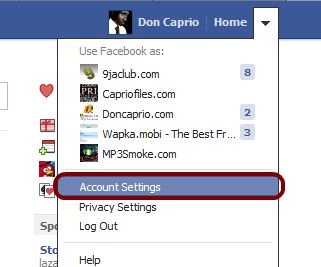 - Select Subscribers from the links on the left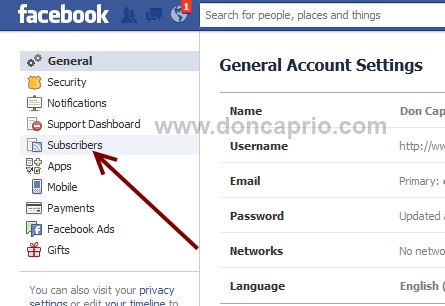 - Click to edit Twitter settings and hit the Link profile to Twitter button

- Grant the application the required permission to access your Twitter account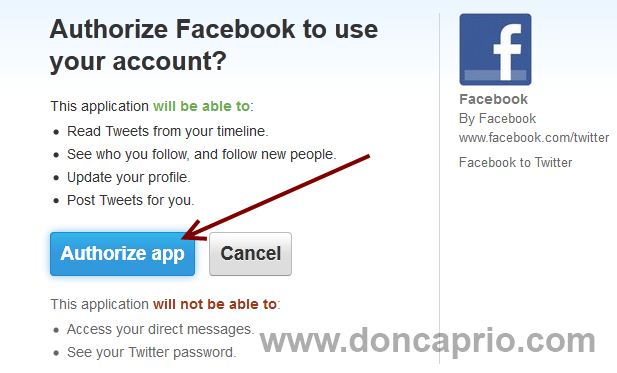 - After granting the required access, you should be prompted to confirm posts you want to "synchronize" with your Twitter account.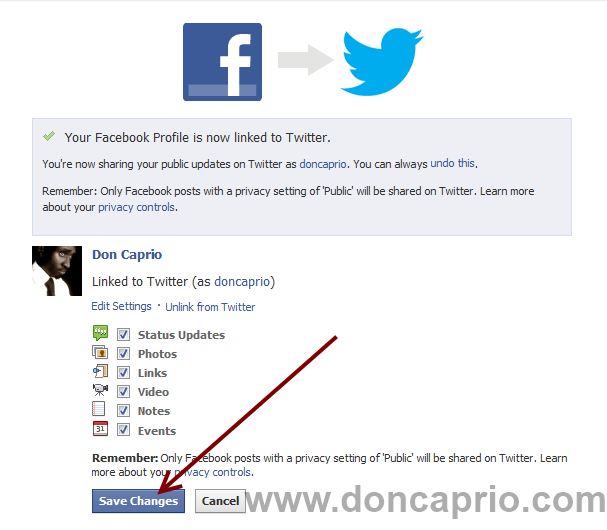 - With this done, your status updates on Facebook now appear on Twitter as tweets, depending on the options you selected.
Must read: How to Create & Use Animated GIF Picture on Twitter Profile
Posting Tweets to Facebook  (via Twitter)
The whole process above only lets you post from Facebook to Twitter, you have to do something similar on Twitter too to make your tweets appear on FB.
- Log in to Twitter and click on Edit Profile from the drop-down menu at the top right
- Scroll down till you see the "Connect to Facebook" button

- On the page that pops up, click Log in with Facebook button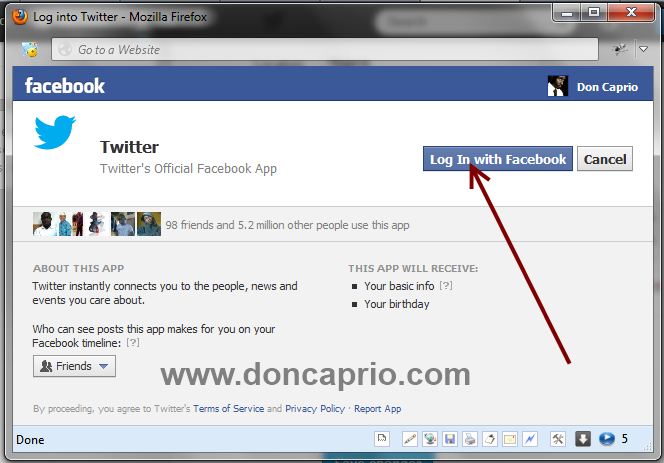 - Grant the Twitter application the required permission to post on your Facebook wall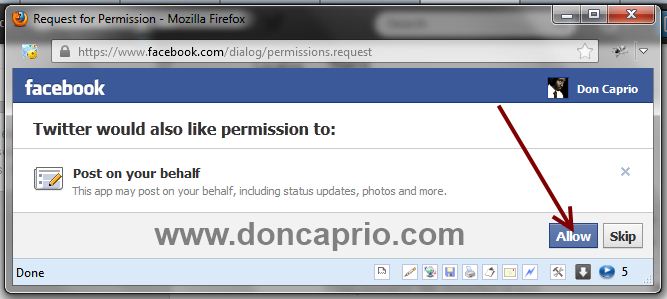 - You should now be redirected back to Twitter and you only need to hit the "Save changes button to complete the whole thing.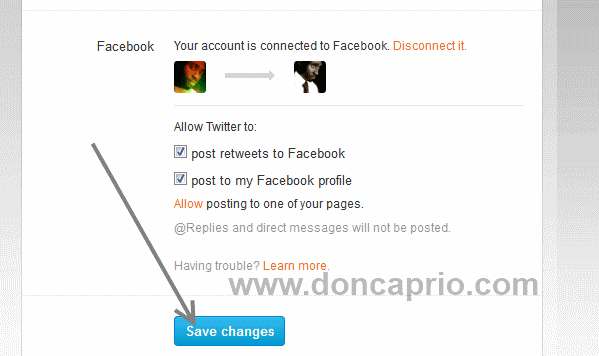 - With all this done, your tweets should be posted on Facebook as status upates (with "via twitter" written below the post. With these cross-posting set up, it's a lot easier to update both social networs at the same time.