Google likes to have the solution for any problem in the virtual high-tech market. But this time solution for Google has came from a one-man-show kind of a company. Vtok app allows Google Video Chat on iPhone completely for free.
It is developed by a guy called Manpreet Singh. He figured out that Google Talk's and Voice program is totally opened for other developers to build up other applications which are going to be interoperable with it.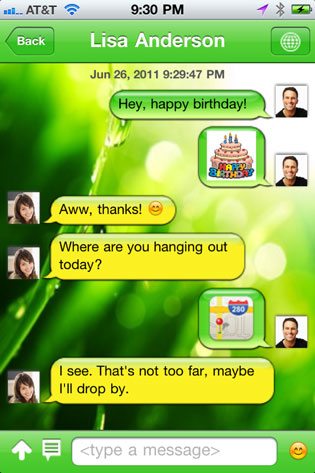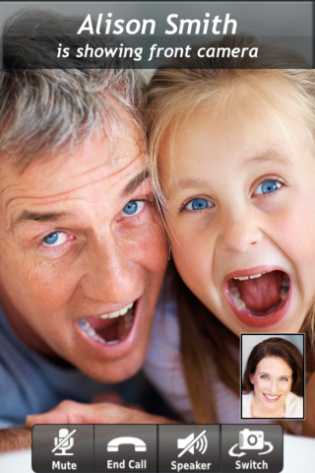 Why is it so popular?
If you are thinking about making some major bucks you should start thinking out-of-the-box. This out-of-the-box phrase is used so many times so we are going to say that when you go out of that box you should open your eyes as well. Manpreet Singh made something that already existed but he transferred the whole idea on the other piece of hardware, and he was first to do it. So, instead of sitting home and chatting via Skype, Google Talk or Facebook chat you are able to use video calls, but this time on your Smartphone.
All you need is Wi-Fi or 3G, you choose. Now you're able to talk with your relatives, boyfriend/girlfriend, business partners or whomever you want with a simple tap on your phone. All you need is this app and Google Talk. It is simple as that.  So, the answer to the question in this subtitle is- People were waiting for something like this and it is simple to use.
What can you do with it?
After more than 1,000,000 downloads, this app has nothing to prove to anybody. It offers a lot and all this for free (for some options you have to pay).
You will be able to talk for free with all of your Google contacts, you will have a text chat option, and you will be able to send virtual gifts (this pack costs $0.99) and share locations.
Beside this, app is updated regularly and all the reported bugs are fixed on-the-go.  There are other options as well which will enhance user experience:
-          You're able to use In-app browser while you're having a chat session
-          Fully customizable themes for your chat app
-          Multi language support
-          Copy-Paste function available for chat messages
-          Call your friends on their PC (of course if they already have chat)
-          You can invite your friends to use his app
-          It allows you to choose which camera you will use (front or back) with a single tap
Downsides
As with every other product this one also has something which is making it not-perfect.
Free SMS and unlimited phone calls are available only for US residents
You must have Google Voice account to be able to use free SMS and unlimited calls.
There is no auto-refresh mode for incoming messages which means that you will have to refresh the messages by yourself
Regardless of these lacks, you should have in mind that this app is updated regularly and we hope that the developer will soon try to fix all the bugs from his side. Everything else that is connected with Google Voice limitations is not up to the developer to fix, because he can't do it in the first place.
The final Verdict
There is nothing too negative to say about this app because it is so awesome and because it helps people stay in touch with each other. All that you needed from the communication app is here and it comes as a free package which is easy to use.