Everyone in the world of SEO and online marketing knows the importance of having a blog and because nearly everyone now has one, the most difficult thing is making yours stand out from the crowd.
The Title and First Paragraph
This is actually the most important part of the whole article. If the title does not reflect what the user wants to read or sounds boring, they may not even bother looking at the rest of it. Almost as important is the first paragraph, which should reflect what can be expected in the remainder of the piece.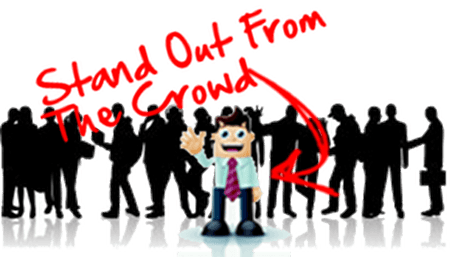 Unique Voice
The first thing to work on is to find your 'unique voice'. One way to do this is to imagine yourself actually saying the words you are writing: Do they make sense? Is there enough punctuation to break up long sentences? Is the overall tone of the piece authoritative? And so on. Aim for the three
'Es':
. Engagement
. Entertainment
. Enjoyment
Bullets and Lists
As seen above, using bullet points is a good way to break up sections of text and to emphasise your most important points. The reader's eye is naturally drawn to them and able to scan over them easily.
Spacing and Layout
Any good typographer will know the importance of layout and what works and what does not. Space between blocks of text is a must to allow the reader a bit of breathing space, to take in what they have just read.
Using boxes with a snippet taken from the previous or next block of text can work well and try to keep it short enough for users to remember and to easily Tweet or Share.
In longer articles, adding a button every so often with mini call to action can be very effective, more so than a text link. Keep it brief and to the point, such as 'Sign Up Here', 'Buy It Now' and so on.
If it is appropriate, use colour to highlight important parts of the article but be careful not to overdo it and take the reader's attention away from what they are reading or, worse still, to use the wrong colours and make it difficult for them to read.
Natural Language
The style of language you will use in your blog will entirely depend on its subject matter but try to keep it straightforward enough for relative beginners to be able to understand and interesting enough for those who already possess some knowledge. Whether or not you use abbreviations is a matter of personal choice e.g. 'does not' or 'doesn't'.
The End
Always try to leave your readers with something to think about, a question to answer, a criticism, opinion or even something funny.
What do you do to make YOUR blog articles stand out from the crowd?
A Last Thought
Some people, not all, like to know a little bit about the author of the article they have just read, so it may be worth adding a short author bio and image to make it a bit more personal.