You're probably reading this because you intend to start a blog, a forum, a personal or business website and confused about which web host to use due to several contrasting reviews you've read on the internet. The success of your website depends a lot on the web host you choose and starting with the wrong one can be a pretty bad mistake you will regret. To choose a web host that doesn't suck and make your site unstable in the near future, there are certain things to put in to consideration.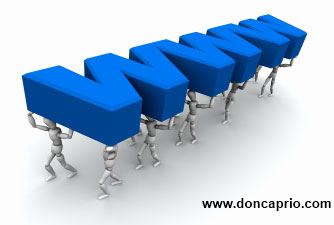 1. Is the web hosting service free?
I don't expect you to build your blog or business on a free host but if you're considering it, get it out of your mind right now! Free web hosting can ruin your dreams and and get your site terminated any time. It's free, right? You know you can't even complain if that happens.
2. How much does it cost?
Yes, most people would prefer to go for something cheap and there are several web hosts out there whose services are dead cheap but are you sure there are no hidden charges? Are you sure some core services are included in their package? One thing you should know is that good things don't come cheaply. If you need a quality web hosting service, that cheap one might not be right for you. I almost went for iPage hosting when I wanted to start a web forum last year but I read a lot of reviews that made me change my mind and went for something a lot more expensive.
3. Customer service
A web hosting provider that doesn't attend to its customer promptly isn't worth it. Don't even try it. Even if you're a geek, there'll be times when you might be in dire need of a capable technical support. Can you reach your web host easily in times like this? Can you get support through phone? Online chat? You should put these in to consideration.
4. Is your website going to load fast?
I won't advise you to choose your web host randomly, look for someone using that web host or a site hosted on it. You should try to know if they are not overselling beyond their capacity. It's been said that Hostgator is another web host that oversells but my site always loads fast. You know you have a problem when your site takes 30 seconds to completely load. This can make you loose potential customers and ruin your business.
5. Is that 99.9% uptime guaranteed?
A friend of mine decided to go for Arvixe but he was complaining bitterly about two months back that his website went down for days. This is one of the most important things to consider before choosing a good web host. Everyone claims 99.9% uptime but is that even guaranteed? If you're a blogger, an unstable site means losing traffic and pagerank. And if you're running a business site, you will be losing customers and your investment will be going down the drain right in front of your eyes.
6. Is there any automated backup?
Your website is bound to run into any sort of problem anytime and normally, you should make a regular backup of your stuffs. You should find out if your web hosts offer any such backup in case you run into technical issues and need to restore a very recent backup. I recently had a problem with my forum and lost the whole attachment folder. I only contacted Hostgator support and had the whole forum attachments restored though I had to pay $15 but at least, I got that very important folder back.
What if you messed up your site so bad and even damaged your database? Will your host help in such situations?
 7. Are the hosting plans flexible?
You site will definitely grow and you may want to upgrade your hosting account to something that can accommodate your growing traffic. Does your web host support this? Can you later move to a VPS if you want to without necessarily changing your web host?
8. Wait, what are people saying about that web host you want to choose?
I'm not saying all reviews online are genuine. As a matter of fact, quite a number of them are paid but you should take some time to google out about that web host. There are lots of web hosting forums out there you can check. You can consider checking these:
- Web Hosting Talk
- Web Hosting Forum
Also, be sure to google out about them with queries such as "XYZHosting review," "XYZHosting sucks" and so on. Also don't be fooled by all the negative reviews you read, not all makes sense and you should be wise to discern the real truth behind those postive and negative reviews.
I've been using Hostgator for a year now and I've never had a cause to regret choosing them. The service is good, 99.9% uptime guaranteed and the support isn't bad. Why not check them out? Moreover, if you're just starting a blog, choosing Hostgator might make me help you install your blog for free. Check the details here.