Almost everyone using the internet knows Facebook and I'm pretty sure by now, you know the power and importance of social networking. Social networking connects you with people all across the globe and you may be wondering how to create yours. The good news is that you can create a powerful social network like Facebook even if you don't have any knowledge in programming. Yes, you heard me right! You can do it without having any knowledge in PHP or HTML and it's all so easy. There are several sites offering this service on the internet and I've come up with the best and most popular ones.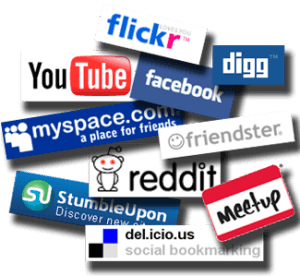 1. Grou.ps
Grou.ps is on top of the list because I personally think it's the best. I've seen social networks created with Grou.ps and believe me, they're awesome. An example of a site created with this platform is Lagbook.net, a Nigerian social network with Facebook layout that's fast growing. There are so many features included and you can set the whole thing up and your own social network is up and running in 5 minutes. This service isn't free but the prices are reasonable and you're free to try it for 7 days before paying. Plans range between $3 to $30 per year, you can choose the one that meets your need.
2.Ning.com
Ning is another popular platform on which you can create your own social network. It's acclaimed the world's largest platform for creating social websites and this might be true. They've been around for a very long time. You're allowed to try out the service for full 30 thirty days after which you're billed according to your chosen plan. There's a mini plan that goes for $2.95 per month and the pricing is also flexible. There is also a plan that goes for $59.95 per month and if you really wanna make a very big social network that's going to need up to 1 terabyte storage, you can contact them for details.
3. Self Hosted Scripts
Of course, you must know about web hosting to use this. Using a self hosted social networking site has lots of advantages as you can customize it to your taste and there are tons of plugins to choose from, depending on the type of script you use.
Example of a self hosted social network is Varpal.com, another fast growing Nigerian social network with great features. Just like facebook, you can use live chat, upload photos, even create blogs and interactive apps. You can use either of these scripts:
- SocialEngine
- phpFox
- mooSocial
4. Wall.fm
Wall.fm has a free plan which allows you to create a social network that has a storage of 250MB and a monthly bandwidth of 2.5GB. The free plan is ad supported but you can upgrade to any of the premium plans if you're not comfortable with this.
5. Mixxt.com
This is free and there are paid plans as well. Features include Blogs videos, forums, images, groups, wiki, events, files, content management, news.
6. Spruz.com
Just like the last two mentioned, Spruz has a free plan and paid upgrades as well. Spruz has hosted over 500,000 social networks.
If you're creating a professional looking social network, you can either go for the first two on the list or better still, use a self hosted script you can customize and tweak yourself.