I wasn't an iOS freak until recently. I've always been a symbian addict and I never thought I would like iPhone till I decided to make a change and try it out. Compared to my hacked symbian phone, the iPhone looked useless the first day I got but I knew I had to jailbreak it to access all those hidden features. And since I'm the adventurous type, I can't use a phone I can't even customize.

Wait a minutes, what does it mean to jailbreak an iPhone, iPad or iPod? In plain terms, jailbreaking an iPhone means breaking it out of its jail. This means removing limitations imposed by Apple on your device. It allows you to gain root access to the operating system of your iPhone / iPad / iPod and lets you modify it. Jailbreaking your iPhone allows to download additional applications, extensions, and themes that are unavailable through the official Apple App Store.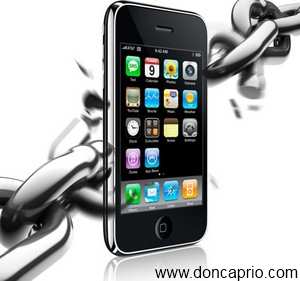 It's similar to rooting Android phones and hacking symbian phones and this is quite necessary if you really want to utilize your device to the utmost maximum level possible.
10 Reasons Why you Should Jailbreak your iPhone / iPad / iPod
Still wondering what the fuss is all about? These reasons should convince you.
1. It is 100% legal to jailbreak your iPhone!

Jailbreaking your iOS is very legal and even though apple doesn't warranty jailbroken phones, they have absolutely no right to tell you what you do with a phone you bought with your money or how you use it. If I discovered that putting my phone in the oven increases its capabilities, should Apple care?

Moreover, a ruling by Library of Congress in the US makes it clear that users are legally permitted to jailbreak and/or unlock their devices.
2. Get a chance to unlock your device and use with other network providers
If you're stck with AT & T or any other network provider to which your device is locked, jailbreaking your iPhone lets you unlock the device yourself without paying a cent to anyone. You can easily do this through Ultrasn0w which is available in Cydia. I'll write a post on this in the next few days
3. Install banned and unapproved apps
Some applications will never be approved by Apple because they increase your phone capabilities in a way Apple probably doesn't like. These are very useful apps that makes your device perform some tasks better ans much faster
4. Install and run cracked games and applications
I do not encourage downloading cracked games and applications because it's illegal and unfair to developers but it's just one of the things you can get from jailbreaking your phone. You need to add a source in Cydia that allows you to install unsigned games and applications
5. Gain root access on your device
I can't imagine using my Windows computer being unable to access Program Files and Windows folder. Jailbreaking your devices gives you access to all system folders on your iOS file system and you'll be needing this if you're curious about things like me
6. SBSettings

This is the feature I enjoy most on my jailbroken iPhone. Sure, Apple has an inbuilt settings but SB Settings saves me the trouble of goian all the way through series of taps to reach where to turn of 3G. You can just hold down your Home key and all the most used settings pop up. Tap on any of them to enable or disable them.
7. Be free from the iTunes prison
Did you know you can compile a game your friend downloaded, transfer it your phone and install it instead of heading over to itunes just to download that same application? Jailbreaking your phone frees you can install games and apps from elsewhere other than iTunes.
8. Unlimited ringtones and themes for your iOS
Almost all jailbroken iPhone / iPad comes with a third party apps store where you can get free themes and ringtones for your device
9. Multitasking – run more than one application simultaneously
iOS 4 comes with a simulated multitasking but jailbreaking your iPhone / iPad can give you that tue multitasking Apple didn't consider so important. You can run an application and switch to another without quitting the previous one.
10. Customize your device the way you want and make it truly yours!
Just imagine how you want your springboard to look, there's probably a tweak in Cydia for that. You can change your native icons, add more functionality to your iOS, change the way this operate. In short, jailbreaking your iPhone / iPad gives you a better user experience!
Do you have something else to add? Let's hear it.