When you install Windows 7 OS with US regional settings, there are a couple of themes hidden from your view. With a US Windows 7 installation, four regional themes are actually hidden by default. These themes are so hidden that you won't even see them if you manually navigate to the folder in which they're located.
There are different hidden themes for Canada, UK, South Africa and Canada. The Trick is to navigate to C:\Windows\Globalization\MCT where all the themes are located.
However, you won't even be able to see these themes if you navigate directly to the folder.
How Do I Unlock These Hidden Themes?
- Go to My Computer
- Paste this in the address bar: C:\Windows\Globalization\MCT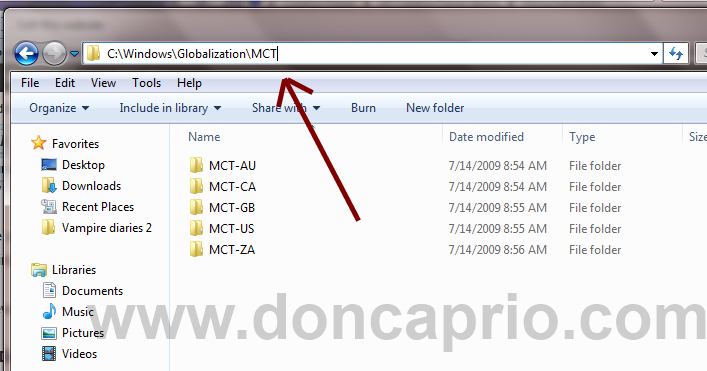 - There you have it! Open any of the folders and go to another folder named Theme.
- Just double-click the theme file you have inside and it gets installed.

- You can go to Themes under Personalization to view or change your theme as you normally would.