Tuesday morning brought good or bad news depending on which side of the Mac vs. PC debate you fall on. Apple announced its net profits for Q1, which began in October, were $13.06 billion. Yes, that's billion with a "b," as in "But how could any company make that much money?"
The answer to that question is found in a few different places. First of all, the company sold $37.04 million iPhones in the quarter. This accounts for a huge part of the company's record-shattering profits and flies in the face of many tech analysts who predicted the 4S did not possess enough of a "wow factor" to attract more customers. These predictions were undone in large part by Sprint's new complicity with the company. Sprint, one of the Big 3 mobile companies in the U.S., was expected to receive 2 million upgrades to the 4S from its users.
Tim Cook went so far as to boast that the company could have sold more units of the 4S if they had had a supply that could match the ravenous demand. Boastful but, in his defense, probably right.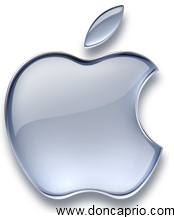 The iPad was also hugely successful for the company as it sold 15 million units in the quarter. This is roughly the same number of iPods sold in the quarter but the iPod news is not as worthy of celebration. The music device's sales numbers have been slipping for a few years and this is probably attributable to the increase in smartphone sales. In Q1 of 2009, iPod sales peaked at about 22.5 million and with the exception of a holiday spike in every Q1, sales have been declining steadily. In 2011, sales in each quarter were $19 million, $9 million, $7.5 million and $6.5 million, respectively. Compare that with 2009 figures, which were $22.5 million, $11 million, $10 million and $10 million, respectively.
Cook and Co. are probably crying all the way to the bank over the declining sales of iPods. It should be some consolation that they have $13.06 billion pieces of tissue paper to dry their tears.