Blogging has been growing in popularity, and now blogs are one of the most prevalent types of sites on the internet. Blogging lets anyone get online and say what they think, allowing them to share both their expertise and experience.
As smartphones are ending up in the hands of more and more people worldwide, it seems that more people are looking to do anything they can from their mobile devices. This includes blogging. While you could blog from your smartphone's browser, creating competently professional posts this way may prove to be extra difficult and time consuming. The good news is that there are apps to make blogging from your mobile phone easy.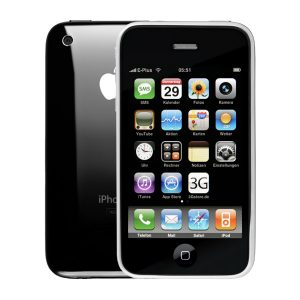 If you have an iPhone, there are several great blogging apps available for you. Many of these are free. The following are just some of the free blogging apps available for your iPhone, making blogging on the go better and easier than ever.
WordPress is one of the most widely used blog and website platforms used worldwide. If you happen to use this popular platform for your blog, this free iPhone app is for you.
The free WordPress app for the iPhone is an open source project, just as the standard WordPress software is. While not all users seem to be wowed by this app, it seems to be the easiest way for the average blogger to gain access to their site. Available in many languages, this is a great way to get started mobile blogging.
The Blogger blogging platform from Google is another one of the biggest blogging platforms there is. Recently they released an iOS app so that folks using Blogger can post on the go.
Their free app makes posting even easier for blogger users. With support for lots of languages, this app easily lets you do many things that can be done on the full web-based version of Blogger. Posts from this app may not turn out perfect, but it is still better and easier than attempting to post via a mobile web browser.
Tumblr is another popular blogging platform, and it is by far one of the absolute easiest to use. Their free iPhone app just happens to make posting all sorts of things on the even easier when out and about.
This isn't the best reviewed app, but it makes posting to your Tumbler blog when out on the town just that much easier. You can use this app to post almost anything to your Tumblr blog from simple text updates to photos, videos, links and more.
BlogBooster has a simple, limited functionality free app for the iPhone. This fee version lets users publish simply and quickly from their phone.
One of the great things about BlogBooster is that you can publish to multiple platforms. If you are professional blogger or someone getting comfortable with many blogging platforms, this is a great app to try. Unfortunately, this is an ad supported app, and in this case that means that not only will the app show ads, but there is a chance that ads may show up within your posts. Use the free version of BlogBooster with caution.
LiveJournal used to be huge because it was one of the only blogging platforms around. Now there is a lot of competition, but here are still lots of LiveJournal users. Now it has a great iPhone app so that you can post to your LiveJournal blog from your mobile when on the go.
A free app, it lets you not just post and share to your blog, but it also allows you to read your friends pages and to access comments. You can also edit and delete posts directly from you mobile device with this app. As with all the other iPhone blogging apps, it doesn't appear to be perfect and may have a few bugs, but it is an excellent tool for posting on the go.
This article is provided by Kevin Moor who writes for different sites, which inter alias are working to find better disk cleaner.