Bolt browser stopped working and I didn't even bother to mention it on this blog because I don't like pointing out problems without providing a useful solution. Every Bolt user saw the notice before it finally stopped working and we all miss that lovely browser. It's the best mobile web browser I've used so far and the fact that it works on all phones makes it even more popular. Unlike Skyfire and other mobile web browsers that gives users full desktop experience on their mobile phones, Bolt browser works on almost every Java enabled mobile phone; it works on Blackberry, Android and all Nokia phones. I prefer using Bolt more than Opera Mini each time I'm with my mobile phone just because of  the desktop experience it offers but due to financial constraints, Bolt suspended it's  free service and no longer works (bad news!).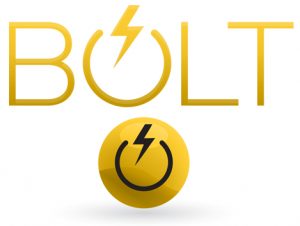 Seriously, I know it takes a lot of money to run those bolt servers but Bitstream Inc. could've made it a paid software instead of totally suspending their service. I would gladly pay $5 for that browser if it were for sale, it's a proper way to fund the company and keep their servers running. Imagine the thousands of dollars that could've been generated from that…I just keep wondering why they're not seeing it that way but that's not the reason for this blog post: I found a version of Bolt browser that still works! I'm aware lots of people would prefer to have the Handler UI version compatible with their own free browsing tricks, but I don't do much modding these days.
I also have no idea how long this browser will work before they finally shut down the server powering it ( us21.boltbrowser.com specifically ), all I know is that it still works. There's word around that Bolt is on a contract with a certain telecommunication company and they're bound by contract to keep the service running till a certain period of time but hey, you can enjoy it too while it lasts.
Download working version of Bolt browser here
I just hope Bolt wakes up tomorrow and asks us to pay for a licence to continue using the software instead of totally suspending it. It's was a real heartbreak when it stopped working but enjoy this while it lasts. Mind you, I customized the app a lil' bit

.
Please, share with your friends!
Update – 28th Dec., 2011
This browser no longer works. They finally shut down the server powering it as I mentioned in the article.
Update – 29th Dec., 2011
I said yesterday this browser no longer works, right? Well I've stumbled across the handler version that still works, I even used it a couple of minutes ago.
Download latest working Bolt 2.52 Handler here
I do not guarantee this one too won't get blocked soon. It seems like Bitstream Inc. is finally cleaning up. Enjoy it while it lasts.
Update – 5th Jan., 2012
The last one I uploaded too doesn't work anymore.